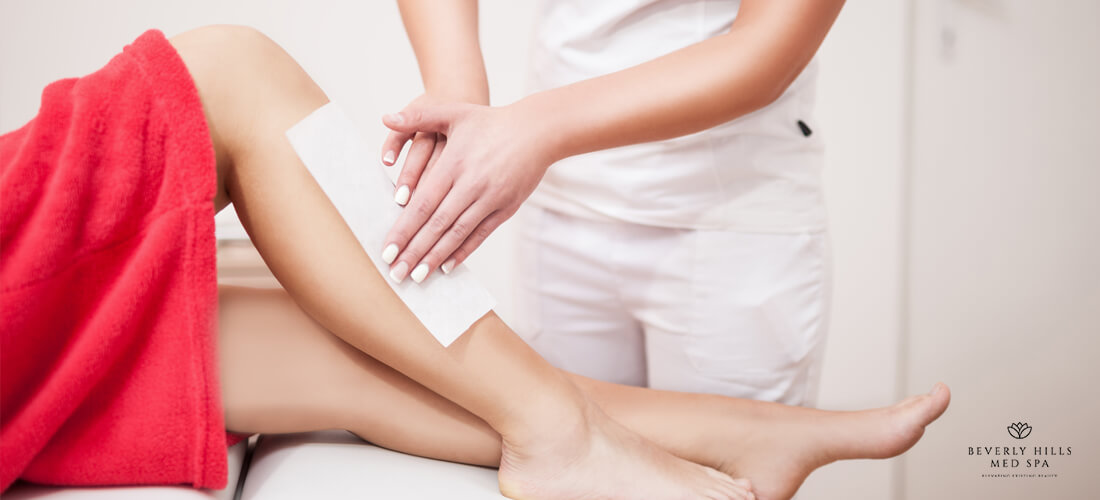 The number one question which troubles the people is: how long does waxing last? One of the foremost benefits of waxing is that you do not feel the need to remove your hair every day. Waxing results in smooth skin, which is the reason enough to leave that razor.
Waxing is regarded as best for hair removal than shaving or tweezing. One of the foremost causes of ingrown hair is frequently removing your hair, but you can prevent it by waxing. Waxing will also prevent ingrown hair.
It depends on your hair and growth cycle how long the waxing lasts. Usually, the waxing lasts around 3-6 weeks. A good thumb rule is four weeks. Multiple factors are there to determine how long will be the growth of your hair. The growth of your hair depends on your age, hormone levels, and genetics.
There are also some side effects of waxing. For instance, on waxing regularly, the time between the treatments will increase. More waxing leads to weak hair follicles. Consequently, it becomes easy to remove hair. Afterward, hair also grows thinner and sparser. Also, waxing results in silky smooth skin.

Kinds Of Waxing And How It Goes
In waxing, hair is removed from the roots. If waxing is done professionally, most people can have waxing and enjoy its benefits. Mainly there are two types of waxing: cold wax and hot wax. There are numerous brands of waxing available with different scents and colors.

Know More About Hot Wax
As the name suggests, hot wax is heated between 40 to 50 degrees celsius. Using a wooden spatula, one can apply it to the skin. Firstly wax is allowed to cool and get hard. Consequently, your wax therapist removes wax along with the hair.
One type of hot wax is strip wax. The procedure of waxing remains the same in this also. Firstly wax is applied, then the wax therapist places the strip over it, and finally, the strip is removed along with the hair wax.
Distinction between hot wax and strip wax: people wonder which is better: hot wax or cold wax. Both can get you the same results if done professionally. It is solely based on the client's discretion and the area being waxed. For large areas such as legs, back, and arms, strip wax is recommended because of the less sensitive skin. For sensitive areas, hot wax is excellent. Hot wax works best on the bikini area because of thicker hair. Hot wax is by far the best hair wax.

About Cold Wax
Cold wax works best for the upper lip area and comes in strips for a particular area. You need to apply the strip over the area and then pull it. One who wants to do their waxing at home can get the cold waxing done. But there is one drawback also of cold waxing. It is less efficient and needs to be repeated several times.
READ MORE: Pamper your Skin With Medical Spa at Beverly Hills, Los Angeles
Desirable Length Of Hair For Waxing
The majority of people ponder how long does hair have to be to wax. For best results, your hair should be around ¼ inch or ½ inch. If your hair is thick, then it needs to be around ½ inches only. Your hair will turn more refined with each wax. Firstly, you need to shave long hair, and after some weeks, you can get it waxed.
For smooth skin, you need to ensure at least three waxing treatments. But you need to take care that you do not shave in between the waxing to have smooth skin as it will interrupt the process. Start planning your waxing treatments now if you are up for some holiday.
How Often Should The Waxing Be Done?
Usually, one-time wax lasts around 3-4 weeks. You need to ensure that you get regular waxing done to have super smooth skin. When you get waxing regularly, the hair follicle will become weak, and consequently, your hair will come out easily. There will also be less growth if you wax regularly.
What To Do Before Waxing?
Yes, there is a lot to do before finally getting waxed. One should not shower before the waxing. On taking a shower, hair will get soft, and consequently, waxing will be less effective. Also, make sure that your hair should not be too long and should be of appropriate length. Besides this, the area which you are getting waxed should be properly cleaned.
You need to be extra careful concerning some medications and products also. Make sure that you do not use any of the following products before waxing. Topical exfoliants such as Retin A, Renova, and hydroquinone. Medications like Accutane, oral cortisone, and blood-thinning medications.
All this should not be taken before waxing because they make the skin extra sensitive and increases the chances of irritation or other complications. You can get guidance from your doctor on whether you can get waxing after taking medication or not.

Is Waxing Painful?
Of course, there will be some pain when hair is pulled from the root and skin. Some factors decide whether there will be pain or not. It varies from person to person. Some clients say that whatever discomfort is there, they get over in some time and disappear quickly, leaving you with smooth skin.
In the majority of the cases, it depends on the skill and expertise of your wax therapist. The staff at Beverly Hills med spa is trained and has the expertise to reduce the client's discomfort. The more you wax, the more you will become comfortable. The best thing will be to have ibuprofen around 45 minutes before waxing.
READ MORE: How Much Does CoolSculpting Cost?
Will There Be Ingrown Hair?
There is a slight possibility that ingrown hair can be there. Although waxing removes hair from the roots but your skin gets stiff from where it is waxed. Owing to the hard skin, it is vital to keep the area exfoliated. For this, you can use a gentle scrub after waxing and exfoliate nearly two times a week. Make sure that it must be a gentle scrub. You can also use a combination of tea tree and lavender oil. Both are effective in treating irritation. Besides this, make sure to wear loose clothes for some time to make your skin breathe and reduce the level of moisture. We perspire most on areas such as lips, underarms, and bikini areas. Due to sweating, bacteria can grow over there. Also, refrain from any hard exercise for some days as it will lead to sweating.
What Are The Ways To Prevent Ingrown Hair?
You need to take care of a few things after waxing for around 24-48 hours to prevent ingrown hair. Have a quick look at the things to avoid:
Avoid using exfoliating products like Alpha hydroxy acid products, scrubs, and loofahs.
Refrain from sun exposure as it can lead to tanning.
Stay away from such creams, which have a strong fragrance and can irritate your skin.
Besides this, deodorant also results in irritation and clogging of open follicles.
Tight clothing can lead to inflammation and irritation.
You can have warm showers but refrain from hot tubs and saunas as they have excess heat in them. Excess heat is not at all good after waxing.
Exercise should also be avoided as it leads to sweating.
Do not keep on touching the freshly waxed area as it can lead to irritation.
After 24 hours of waxing, regular cleansing with a loofah and shower will help keep your skin soft and smooth. It will also prevent ingrown hair to a great extent.
If you are going out in the sun, then make sure to apply sunscreen SPF 30. After waxing, your skin will be more prone to tanning or sunburn. Consequently, apply sunscreen for the best results.
For How Long, Waxing Lasts?
There is no doubt that waxing produces long-lasting results. Make sure to get waxed every 3-4 weeks for best results. Some places witness frequent hair growth faster than other areas, like eyebrows, underarms, and upper lip. One great thing about waxing that you need to learn is that the more you wax, the thinner and finer your hair becomes.
How long waxing lasts also depends upon the frequency of waxing. Your hair growth depends on this only. If you avail of waxing every two to four weeks, then all the hair will be gone from the root. Waxing will also last longer this way. It is also vital for you to learn that regular hair removal will result in damaged hair follicles. It may also lead to reduced hair follicles or chances that follicles may stop growing altogether.
The answer to the question- how long does waxing last also depends upon your hormones, age, and medications. All these things too matter to determine how long your waxing lasts.
READ MORE: Benefits of A PRP facial Treatment
Ways To Make Waxing Long-lasting
You need to take a break from shaving if you want to make your waxing last longer. You need to take care of some things to make your waxing last longer so that you don't feel the need to go to your wax therapist every two weeks.
Firstly make sure that your hair should be of appropriate length. Usually, your wax therapist prescribes the hair growth around eight to two inches long when you go for waxing. But it doesn't mean that you start measuring your hair now to see if you are eligible for this or not. Just make sure to go to the salon whenever you witness your growth. You can get your hair trimmed by an esthetician by telling the desired length you want. Also, make sure not to wax when your hair is short in excess.
The next thing which you can do is to start exfoliating a few days before waxing. Go with clean skin before waxing to get the best results. Your skin should be free from all makeup, creams, and lotions. Your skin should be so clean that there should be nothing between your wax and hair. It should be only wax and hair. Nothing works well in between.
You can take ibuprofen 20 minutes before getting waxed. For sure, wax is going to hurt you a little no matter what. Consequently, be prepared for some pain as hair is ripped from the root. But to decrease the extent of pain, you can have ibuprofen as it goes a long way in relieving you from pain.
In addition to this, you need to avoid caffeine consumption before waxing, as caffeine can make you feel pain more intensely. Consequently, refrain from it.
Make consistent efforts to keep your skin hair-free and smooth.
You can also ask your esthetician for some after waxing care tips and abide by them.
Avoid waxing on your own and instead get it done from the salon. An esthetician is trained in performing waxing and can ensure the best results. He knows how to do waxing and how to make it last longer.
Wrapping up
We hope you must have got an answer to your question posed in the beginning- how long does waxing last? If you are also looking to get wax, then your search ends here. Get your waxing Beverly Hills as it offers a wide variety of waxing services. Don't delay getting on the schedule to get perfect smooth skin. There are also the best facial Beverly hills. Avail now.
HERE ARE A FEW MORE TOPICS YOU SHOULDN'T MISS:
Kybella vs Coolsculpting – The Ideal Treatment For Double Chin
How To Get Rid Of Spider Veins And Its Causes