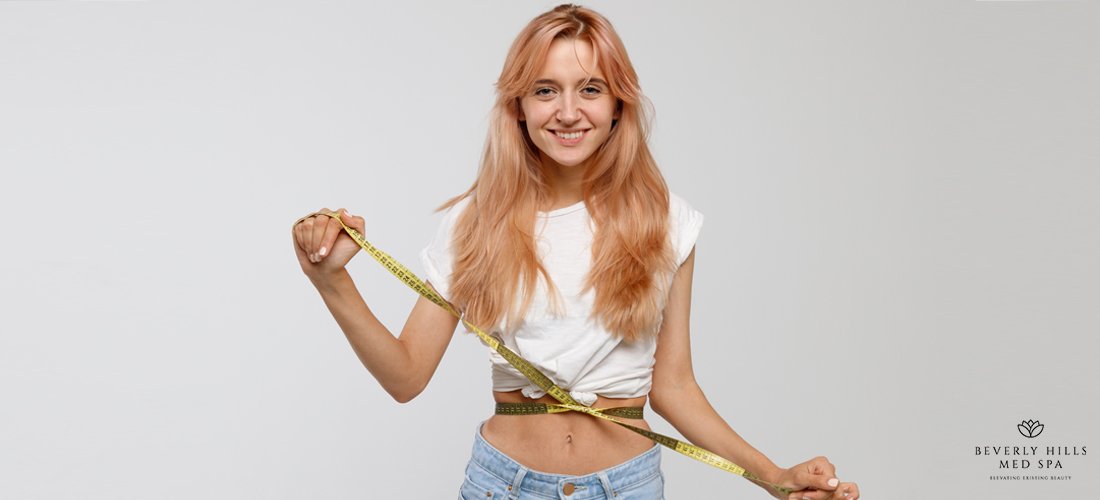 No matter how regularly you exercise or diet, stubborn fat areas will be created once you attain a certain age. It usually happens to both women and men. Luckily, we can burn the unwanted fat and get the body we've always desired, thanks to cosmetic treatments advancements. CoolSculpting, a non-invasive technique, is one innovative way to trim away fat. Several factors determine the cost, such as the specialist's expertise and skill, the number of areas to be treated, and the provider you pick. Keep on reading to find out more about the things that will affect CoolSculpting Prices and the advantages of choosing a great physician.
What is CoolSculpting?
Cryolipolysis, better known as CoolSculpting, is a cosmetic treatment method that involves freezing the fat cells to get rid of excessive body fat. FDA made it official in 2011, and at the end of 2012, the number of CoolSculpting procedures had gone upto 83%. According to studies, CoolSculpting has gained tremendous success because it is an effective and safe body contouring technique. CoolSculpting is a non-surgical, non-invasive fat elimination method, unlike liposuction or Kybella treatment. This removal of fat cells makes you look more contoured and leaner, and it can get rid of 20-25% of fat cells in the target area.
Keep in mind that CoolSculpting is a fat reduction procedure, not a weight loss process. It was designed for individuals within thirty pounds of their desired body weight to help them quickly shade off the remaining fat and attain their ideal body shape.
READ MORE: How to get rid of double chin and regain your confidence
What Happens Before, During, And After Treatment?
Begin by going for a free consultation. While consulting, the provider will identify the region(s) of fat loss opportunity in your body. Next, they will take some measurements and make marks on your skin as a way of determining which applicator(s) would be ideal for helping you attain the shape you've always wanted. The consultant will then check how many cycles and how many procedures are required to get good results and provide you with a timeline and choices for packages to buy (there's also financing).
During the first few minutes after the procedure begins and the cooling starts, you will feel extreme cold and pressure, and it will initially feel like pain, pinching, or cramping. But this feeling goes away soon. Many patients watch videos, work on their laptops, take a nap, or even read during the treatment. This fat freezing technique is non-invasive, allowing you to get back to your daily activities immediately. You may feel pinching, tugging, deep pulling, discomfort, or numbness. Once the process has been completed, some of the common side effects experienced by patients are temporary swelling, bruising, tingling, stinging, pain, numbness, redness, and firmness.
Usually, your daily routine won't be affected, but if you had your abdomen area treated, you might need to wear loose pants several days after the treatment. Also, there may be some rare side effects. Note that the CoolSculpting technique cannot be used on everyone. If you suffer from conditions such as paroxysmal cold hemoglobinuria and cryoglobulinemia, avoid CoolSculpting. The time it takes to complete your treatment depends on the areas and the number of regions receiving this treatment. Every application takes approximately 35-75 minutes (75 minutes for the outer thigh and 35 for most parts).
Also read :- Does Coolsculpting Really Work?
Areas That Can Be Treated By CoolSculpting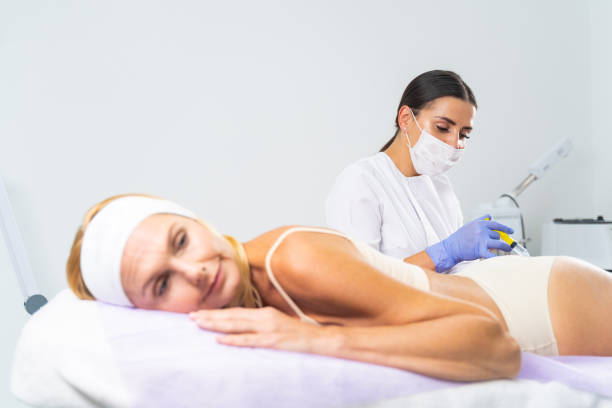 CoolSculpting is used to treat several areas of the body where excess fat develops, like:
Hips
Inner and outer thighs
Underneath the chin
Abdomen
Undersides of the upper arms
Sides or flanks of the abdomen
CoolSculpting cost has typically determined by the size of the area to be treated. Smaller regions like the chin need only one application, while larger areas like the thighs and flanks need two or more applications. An experienced provider can treat almost any part of the body where unwanted fat has accumulated. You can decrease your CoolSculpting cost by "sculpting" bigger areas simultaneously instead of one at a time, using the right CoolSculpting extensions.
READ MORE: Kybella vs coolsculpting - The ideal treatment for double chin
How Much Does CoolSculpting Cost?
These four primary factors that influence CoolSculpting cost:
1. The part of the body you're treating – generally, when you are treating a larger area, the price will be higher.
2. Treatment cycles required – The amount of fat you need to get rid of and your body shape will determine the number of cycles required to achieve your desired outcome. For instance, fat reduction in the outer or inner thighs may need numerous sessions, whereas one to three sessions are enough for the flanks.
3. The location of your provider – Like any other cosmetic treatment, CoolSculpting cost has been influenced by location.
4. The person who performs the procedure – when an aesthetician or medical assistant performs the treatment, it will generally cost less than a doctor.
Also, treatment of several areas can raise the price. To attain the desired outcome, a significant number of people choose to treat numerous parts of their bodies.
You may start seeing results in around 30 days, though some people can see them in 10 days, and it could take approximately six months for the full effects to show. Many individuals stop after a single treatment, but another treatment (or more) can be beneficial as it eliminates fat in the target area and sculpts your body.We're all unique, so this treatment does not provide the ultimate solution, and it has no actual price. And since it is a cosmetic process, insurance companies do not cover CoolSculpting costs. By getting in touch with Beverly Hills Med Spa for a free consultation, you'll get personalized CoolSculpting pricing. Your whole body will be evaluated by a skilled technician who will find areas with stubborn fat and create a treatment strategy that caters to your needs. What's more, the specialist will tell you about any discounts or promotions you may be eligible for.
Also read:- Cost and Benefits of CoolSculpting Treatment
How Much Does CoolSculpting Cost for Arms?
Backed by FDA, CoolSculpting can effectively get rid of upper arms' fat. Usually, the cost of treating both arms is approximately $1,300. Treatment of each arm takes about half an hour, and naturally, one procedure gets you the best results.
How Much Does CoolSculpting Cost for Stomach?
One of the most common treatment parts for CoolSculpting is the stomach area because eliminating extra fat cells in this region is a daunting task. CoolSculpting cost for the stomach area is around $1,500 for each session. Most specialists will advise their clients to get two treatments, but clients can opt for more treatments if they want. This treatment takes between half an hour and an hour to complete.
How Much Does CoolSculpting Cost for Double Chin Reduction?
Everyone hates a double chin. Fortunately, CoolSculpting can help you remove those irritating fat cells in the jaw and chin area. It will cost you approximately $1,400 to get rid of double chin. The procedure takes about half an hour, and after that, you can go back to your daily routine immediately.
Read more:- How Long Does Coolsculpting Last?
Get In Touch Today To Schedule a Consultation
The number of parts you have treated will determine the CoolSculpting costs. When starting, many individuals get treatment for a specific area, like the abdomen, and then decide to have hips or flanks treated to attain a more balanced and attractive profile. It is why Beverly Hills Med Spa strives to develop a simple and affordable pricing schedule. Since we're confident about our CoolSculpting skills, our team promises that we will use 50% of the cash spent on the treated part for liposuction if you're unhappy with the outcome.
Arranging for an initial consultation to talk about what you want to achieve aesthetically is the best way to know if CoolSculpting is for you. Remember that the pay is lower if you have more areas to be treated, so it's beneficial to get the treatments simultaneously. Contact CoolSculpting Beverly Hills Med Spa today by call us at 310.359.8832 & Schedule an consultation with our team and begin the journey to attaining your desired look!
HERE ARE A FEW MORE TOPICS YOU SHOULDN'T MISS:
Kybella vs coolscupting - The ideal treatment for double chin
Benefits of a PRP facial treatment