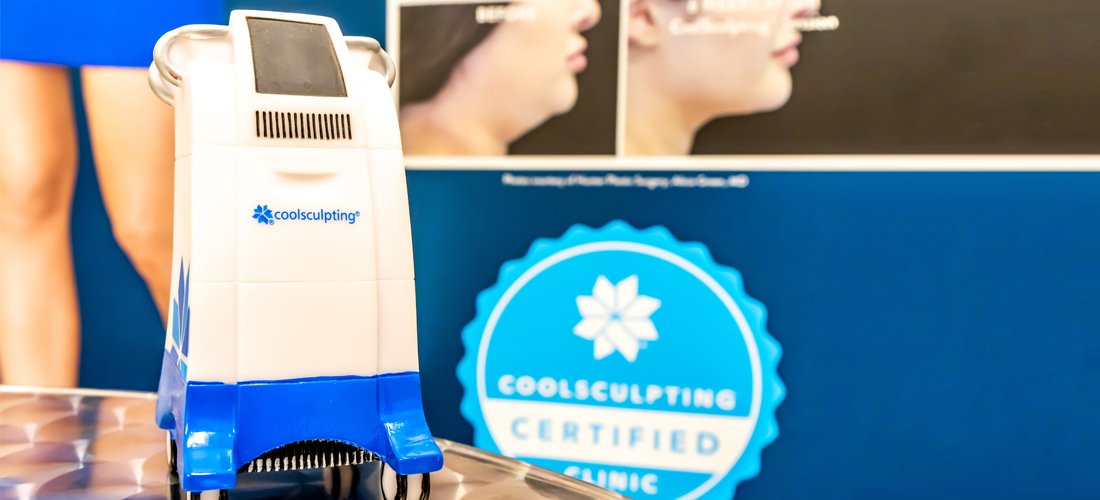 Let's discuss chins, shall we? You may have realized that you don't look like your old self in selfies. You could be appearing a tad heavier, even when your weight hasn't changed at all. This new look may be caused by your chin, or rather the skin below your jaws. It's a fact that a double chin can make you appear overweight and much older. Luckily, we're living in the 21st century, and we can access procedures that can restore and rejuvenate our jawlines. So, Kybella vs. Coolsculpting-which is the best for double chin reduction?
Causes Of A Double Chin
You will be shocked to realize that your "submental fullness," or in layman's language double chin, isn't always caused by weight gain. Other factors that influence the formation of a double chin include genetics, reduced elasticity of the skin, and the loosening of muscles as we grow older.
We provide two very efficient remedies to reduce double chin at Beverly Hills Med Spa Los Angeles: CoolSculpting and Kybella. These two treatments can help you get rid of that annoying layer of fat under your jaws.
Generally, these two treatments have been designed for people with normal weight who have excessive fat under their chin. These therapies have been designed for young individuals who are genetically predisposed to develop fat below their chins. In contrast, they're not suitable for patients with redundant and weak skin underneath their neck and chin as they have designed to tackle fat, not relaxed skin. During fat removal in aged patients, the platysma muscle can be exposed, so it is essential to be cautious. Still, it is possible for weak patients to get positive results from these two techniques, only that they need to be realistic with their expectations and gather enough information on them.
The big question is: which procedure should you opt for?
Kybella vs. CoolSculpting
On CoolSculpting vs. Kybella for double chin treatment, Kybella involves performing a simple injection procedure to be more precise.
Kybella is not invasive and was developed to deal with moderate to severe double chin problems. After eliminating the fat, your skin will adjust to the new chin and neck contour, forming a naturally contoured and stylish look. The essential element is deoxycholic acid, which naturally occurs in the digestive system.
The number of therapies required can change with patients, but according to med spa Beverly hills Kybella specialist, most of his clients need only two sessions. The sessions have been done 30 days apart, and the number of injections per patient has been influenced by the results they want to achieve. The fat dissolved permanently using the Kybella procedure is afterward eliminated naturally, and patients can start seeing positive results as early as a month later!
To ensure you are comfortable during the Kybella treatment, we will numb the part underneath your chin, and the fat eradication procedure can take just 15 minutes. Make sure you plan accordingly because there will likely be swelling for about three days after the Kybella procedure. Overall, you should not feel any pain, and if there's some discomfort, it will last a short time. With this treatment method, you receive your liposuction results, minus the pain and downtime.

READ MORE: HOW TO GET RID OF DOUBLE CHIN AND REGAIN YOUR CONFIDENCE

Like Kybella, CoolSculpting is not invasive. It contours the body using a procedure known as cold suction that destroys fat cells. CoolSculpting under the chin is perfect for chunks of fat that persist even when a patient engages in intense exercise and begins dieting. CoolSculpting is employed to contour other regions of the body that do not need surgery. It is normally the procedure utilized with patients who have more submental fat beneath their jaws.
The CoolSculpt Mini is highly efficient. Once the first session is complete, you may note a 20% enhancement, and the full positive results are noticeable two to three months after the therapy. Experts recommend that you undergo the third session 4-6 weeks after your last treatment.
Many patients ask us how the process is. Our statistics show that CoolSculpting, though cold, is preferred by most clients to get rid of double chin. Here's how it's like: a gel pad has placed to the region under the cheeks, and then there's the application of a mini or small applicator to the same area. The suction and then the cold will be felt. You may feel your skin being pinched, but in the end, the cooling action will make your skin numb.
The therapy takes around 45 minutes (per applicator*), and during that time, you can either read or listen to music. You can feel some swelling in the area, but you'll be all set after the procedure and can go back to your workout regimen or your normal daily activities.
Remember that both Kybella and CoolSculpting are not for every patient. Our specialists at Beverly Hills Med Spa, Los Angeles, can review your aims during a complimentary consultation and let you know if you are the right fit.
*Keep in mind that CoolSculpting chin is a customized technique, and the treatment region in most cases determines the time one can have the procedure.

READ MORE: HOW TO GET RID OF SPIDER VEINS AND ITS CAUSES

Similarities
Both CoolSculpting and Kybella can incredibly enhance your chin, remove that excessive layer of fat, and help you retain a well-defined jawline. These two treatments need no downtime or anesthesia and are non-invasive. Both techniques have minor side effects such as redness, lumpiness, swelling, and possible bruising; all these will heal on their own within several days to a couple of weeks after the therapies.
Many patients will notice improvements after having a single CoolSculpting CoolMini or Kybella treatment, but most will need several procedures to attain the best results. You will not see the results immediately. It usually takes approximately a month for the changes to be visible and up to three months to achieve the desired results. These treatments target the removal of fat, and neither purports to cure relaxed or loose skin.
Conclusion:
Are you looking for a comfortable and more affordable treatment? CoolSculpting is the perfect choice for you. What about Kybella? You may be asking yourself. Kybella is the ideal option for a young individual with quite a little fat that can't fit into a CoolMini applicator. Apart from that, a significant number of clinics decide against buying a CoolSculpting system (they're costly). Kybella cost less, so they offer it instead.
Are there clinics that offer CoolSculpting or Kybella near me? It must be a question in your mind right now. We are happy to provide you with many excellent treatments for non-surgical fat removal. All you need to do is schedule a consultation with us at Beverly Hills Med Spa! We welcome you to see if you are the right fit for either Kybella or CoolSculpting and to work together to offer you a personalized treatment plan.


HERE ARE A FEW MORE TOPICS YOU SHOULDN'T MISS:
How to get rid of sweaty hands
How to get rid of spider veins and its causes