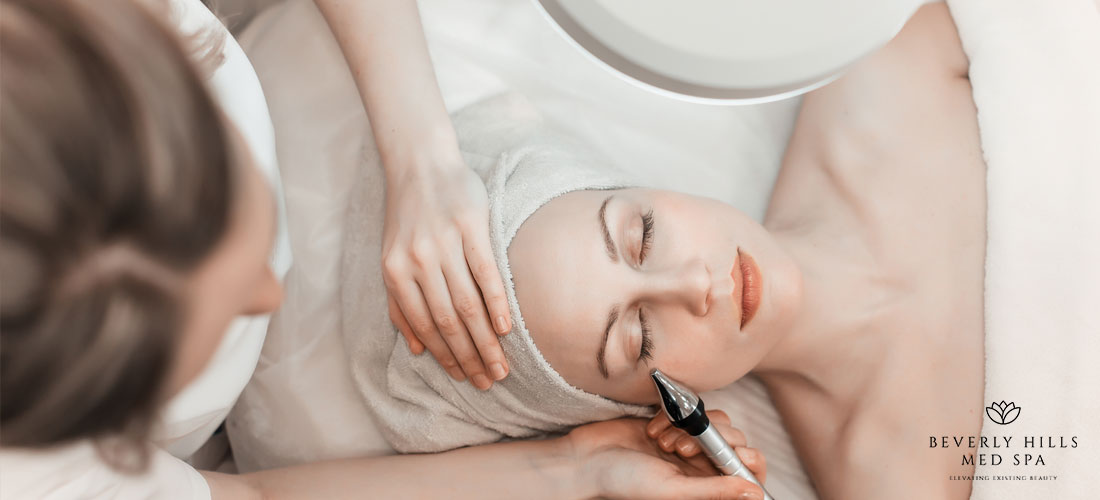 You know it's time to avail medical spa to fulfill your needs when deciding to revitalize your appearance over time. You deserve a complete package ranging from services you want to appointment times. Beverly hills medspa is a renowned one offering a comprehensive range of customizable aesthetic services to its customers. Along with this, it provides the guarantee that ensures clients can receive the treatments when they need them the most. We make sure to make ourselves available when convenient for the clients with same-day or next-day appointments.
We all feel the need to rejuvenate our appearance to look and feel good. We have an award-winning surgeon at Beverly hills med spa, who leaves no stone unturned in delivering services to clients living in or around Los Angeles. He ensures to give clients a refreshed and youthful appearance.
Know about Medspa
Medspa treatments are used to revitalize the skin, body, and mind of the person. We have laser skin resurfacing, derma fillers, injectables, and other non-invasive treatments at Beverly hills med spa to improve the person's appearance.
For a range of treatments and procedures which we offer to rejuvenate your skin, mind, and body, all those are designated as med spas. All the cosmetic treatments and procedures provided by us are minimally invasive and pain-free. We make sure to give a pleasant and relaxing environment to our customers by pampering them. Our staff at Beverly Hills med-spa makes sure to relieve the customers from any stress. Apart from this, we also provide our customers with non-surgical treatments, therapies, injectable solutions, and FDA-approved fillers to relieve our customers from any stress and revitalize their skin. This helps our customers to look and feel best.

READ MORE: Why Everyone Is Obsessed With Hydrafacial Treatment?

What does a Medical Spa contain?
Medical spa is a blend of medicine and aesthetics to provide quality cosmetic treatments to our customers. All of our treatments are medically recommended and supervised. Medispas is another name for medical spas. The treatments conducted here include: botox injections, anti-wrinkle, fine lines reduction, acne therapy, fillers, and the latest laser procedures. All these treatments aim at one single thing that is to enhance one's overall appearance. Besides this, Beverly hills med spa also provides laser hair removal and stretch marks reduction treatments. Aftercare is also necessary, and for this, we also sell our dermatologist-recommended skincare products, which help you maintain your skin quality. Earlier, some treatments were available only at physician's clinics like anti-aging and non-surgical lifts, but now we also provide these in medical spas.
Why does one need a Medical Spa?
You can seek complete skincare and advice related to your skin in these medical spas. The majority of the people possess knowledge over how to prevent one's skin from further damage and are accordingly suggested medical-grade skincare products. Mostly, the teenagers only complain about acne problems and can get world-class treatment in a relaxing setup here. Other treatments like coolsculpting, body facials, acne treatment, vitamin therapies, and many more are done under complete medical scrutiny. Seeking these cosmetic treatments has been in trend these days.
You will get only facial and massage in traditional spas. But at Beverly hills med spa, all these treatments are performed with highly specialized instruments. Consequently leading to client satisfaction and improved outcomes. All our professionals are trained, qualified, and highly skilled to perform these treatments. We provide one-to-one consultation, complete care, therapies, and guidance all under one roof. We also specialize in providing skin analyzes to our customers.
Advantages of Medspa Treatments


All those wishing to restore their skin to a youthful appearance without plastic surgery are perfect for medspa treatments. The other advantages which it provides includes:
No downtime
Fast-paced treatments
Minimal discomfort
Enduring results
Improved quality of life
Boosts self-esteem
What does my Medspa Treatment include?
Each treatment is distinct from another, but the goal is to enjoy the refreshed appearance and look. The following treatments are offered at Beverly hills med spa:
Facial treatment
Acne removal
PRP facial
Kybella treatment
Botox treatment
Coolsculpting Los Angeles
Complete body facials
Spider vein removal
Eyebrow transplant
Vitamin therapies
Wax therapy
Hydrafacial treatment
Migraine therapy
Treatments for excessive sweat
What is the discrepancy between a Medical Spa and a Regular Spa?
The only significant difference between medical and regular spa visits is that the medical spa employs advanced technology and medical expertise while delivering their services. At the same time, regular spas do not have such advanced technology to treat their customers. Complete skincare is ensured in medical spas, and with this, they also guide their customers over their nutrition. Medical spas aim at the overall well-being of a person from both inside and outside. They are familiar with individuals' peculiar needs and accordingly provide them the skincare following their skin type.
Eligibility for Medical Spas treatment
Anyone who wants to improve their appearance and life wants to feel young, and one who wants to correct the minor skin imperfections is the perfect one for medical spas. Medical spa services are excellent ways to reverse the aging process and enhance the person's overall appearance. Medical spas work best, either taken individually or in combination with other treatments.
Time taken for Medspa treatments
Each treatment's timing varies from one another. We can discuss the time taken by several treatments during the consultation.
After medspa, what?
The downtime and recovery may vary according to the treatments. There are chances that some treatments require rest and even a few days off from work.

READ MORE: Benefits of A PRP facial Treatment
Will Medspa lead to scars?
Usually, there are no scars caused by medspa treatment because it is non-surgical and non-invasive. Even the invasive treatments also do not lead to scars.
How long will the results take?
Medical spa Los Angeles treatments lead to immediate results and keep on getting better over time. For those prone to swelling and bruising, results may take longer but will be when swelling subsides.
Cost of Medspa Treatments
Each treatment's cost varies from one another. The cost is usually based on the treatment, sessions, and procedure involved. We can discuss the cost as well as the payment options during the consultation.
Final say
Beverly Hills med spa's only aim is to bring forth your inner beauty. Our team leaves no stone unturned in creating an awareness about overall health and wellness through medical spas. We are just a call away. Contact us now to bring out the beauty in you.


HERE ARE A FEW MORE TOPICS YOU SHOULDN'T MISS:
Kybella vs Coolsculpting – The Ideal Treatment For Double Chin
How To Get Rid Of Spider Veins And Its Causes