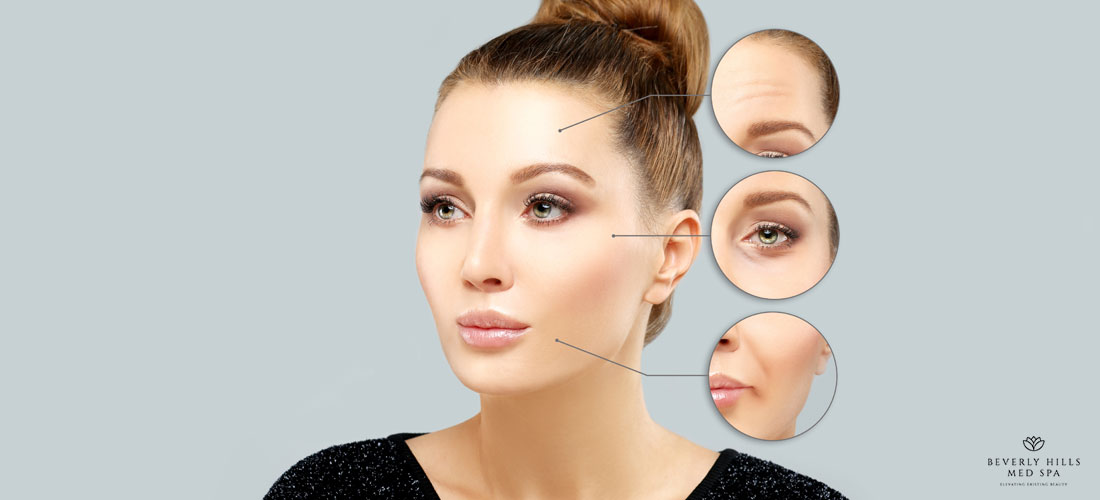 An injectable cosmetic drug that paralyzes your muscles is known as Botox. The treatment uses onabotulinumtoxina, which is a neurotoxin produced by bacteria known as Clostridium botulinum.
The toxin also causes botulism poisoning but at high concentrations. Botulism refers to the severe form of muscle paralysis linked with contaminated food.
It is safe to use Botox injections. The diluted amount of toxin in the injection is used to stop the muscles from contracting. Consequently, wrinkles tend to get soft and relaxed.
The majority of people use Botox to reduce facial wrinkles. Apart from treating wrinkles, Botox injections are used to treat other conditions like:
Severe migraine

Lazy eyes

Overactive bladder

Neck spasms
If you see technically, then Botox refers to a drug. There are several other types of injections available under different brand names like Xeomin and Dysport.
Whether the treatment is effective or not will depend on your Botox aftercare. That's the main reason you should avoid doing certain things after availing of Botox Beverly Hills treatment and emphasizing Botox aftercare.
Read More: Benefits of A PRP facial Treatment
Where can you make use of the Botox?
Usually, people think of Botox as an anti-wrinkle injection. But very few people are aware that Botox treats wrinkles and other skin issues like facial lines, sweating, migraine, and other nerve-related issues.
Botox for facial lines
The most common substance used for treating facial lines through Botox is Botulinum Toxin. Before this, the injection was used between the eyebrows. There is nothing unusual in people having two deep creases on either side of the nose due to frowning. Because it looks like two straight lines, it is referred to as Glabellar elevens.
The surgeons target the corrugator muscles on each side of the glabella to treat these. They don't contract when the botulinum is injected, and consequently, the lines disappear.
Apart from the facial lines, these injections are used to treat lines on the crow's feet, forehead area, and the lines around the chin and lips.
Botox for underarm sweating
Along with other treatments, Botox is also FDA approved to cure excessive sweating in the underarms. Some patients have pretty good results and long-lasting effects due to the Botox injections.
It is quite similar to botulinum toxin for facial lines. Like botulinum blocks the muscle's ability to contract, it also blocks the sweat glands to produce more sweat. Usually, 100 units of it are injected into the skin, which means 50 on one side. Consequently, turning off the faucet for patients who sweat more for around six months.
There cannot be any other effective way than Botox to treat excessive sweating, be it on the underarms or the hands. But to make it most effective, it does require follow-up sessions and Botox aftercare. Tiny needles are used here, thereby making them tolerable with minimal risk of side effects. On the other hand, some people claim that its low dosage might lead to muscle weakness, but it is genuine and true.
Things to expect during the Botox Treatment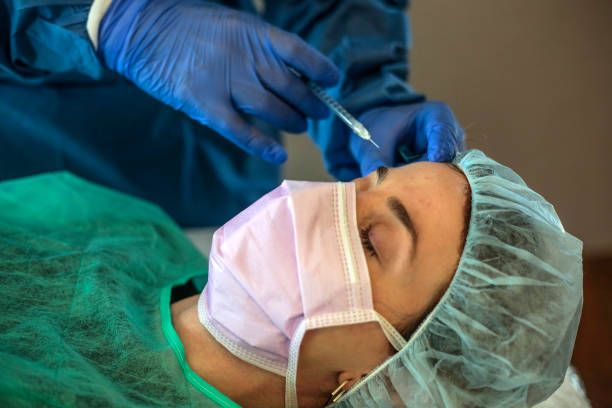 It doesn't matter what type of botulinum injection you are taking; it will be a short procedure for sure. For instance, if you are getting the treatment done on your face, it will last for only 15-20 minutes, and that too without anesthesia. The needle used is small and can be tolerated very easily. To make the treatment even more bearable, some physicians opt for a vibration device injection.
The physicians usually start with an iodine starch test when treating the underarms. Firstly, armpits are painted with iodine and dusted with cornstarch later on. When the patient sweats, the powder turns to purple color. Consequently, it helps the surgeons to know the exact location of sweat glands. This is where we proceed with the injections that consume around 30 minutes only.
Instructions for Botox Aftercare
The only aim of Botox aftercare is to facilitate optimum results. Along with this, care is taken to minimize the risk of bruising and spreading to other nearby areas.
You need to take care of certain things, especially on the day you get Botox. It will be better if you:
Gently massage your face

Proper relaxation ensured during the whole day.

Maintaining an average heart rate.

Besides this, you need to avoid rubbing, touching, and any physical pressure on the area being treated.

Leave behind the treated area for some time.
Apart from the above-mentioned Botox aftercare guidelines, you can also adhere to the below-mentioned Botox aftercare instructions.
Read More: Hydrafacial Cost: A Gentle, Efficient Treatment for Your Skin
Resuming normal activities
There is as such no recovery time required for Botox injections. Consequently, you no longer need to take off from your work or school. Right after the treatment, you can resume your daily activities.
Wait for doing some hard activity
If you love working out, you have to wait for a while after availing the Botox treatment at least 24 hours. For the best guidance on this, consult your doctor for this as he might suggest you wait for several days.
The blood flow is increased when you indulge in any physical activity. This can spread the toxin to other areas and will reduce the effectiveness of the Botox injection. Besides this, it can also trigger the chances of bruising.
Doing hard exercise can also contract your muscles diminishing the toxin's effectiveness.
But you can perform some facial exercises as they are safe to do. Here are some of the facial exercises you can easily perform:
Smiling

Frowning

Raising your eyebrows
These light movements and Botox aftercare can enhance the effects of Botox.
No make up
You need to ensure a break from makeup if you received a Botox injection on your face. This is because applying the makeup will disperse the toxin as it will run over the skin.
Seat yourself for some hours
After getting Botox treatment, you need to sit for the first four hours because if you bend or lie down, then the toxin will spread over your body and cause bruising.
Take medications
Before taking any medication, consult your doctor for the same as some medications can trigger bruising. Consequently, only take them with guidance from your doctor and when it's safe to have them.
Things to avoid after Botox


Many people wonder what not to do after Botox? The answer is right here.
Rubbing face frequently
Usually, injection sites heal at a fast pace. But if you continue rubbing the area repeatedly, it might lead to bruising, redness, and even irritation. It is common to feel some discomfort after the treatment, and you may also feel like rubbing the area, but you need to avoid it at best. Understand that your skin needs some time to recover from the treatment and, consequently, not do some unnecessary movement in the affected area.
No blood thinners
The blood thinners like aspirin, NSAID pain relievers tend to elevate the risk of bleeding and bruising. Along with alcohol, they should also be avoided for nearly 24 hours after availing the injection.
Refrain from heat and sun
Your skin is exposed to redness and swelling in the presence of heat and sun. As a result, after availing the Botox injection, avoid heat lamps, tanning beds, and exposure to the sun for one whole day. If you want to step outside, ensure you are protected enough and have applied sunscreen or worn hats.
Read More : How To Get Rid Of Sweaty Hands
Do not wash your face
Applying moisturizer or washing your face may be good habits to follow on other days but not after the treatment. Consequently, avoid using lotion or washing your face so that the medicine can set in your skin and may produce good results for you.
No physical activity
You need to avoid any strenuous activity that can cause harm to you and refrain yourself from working out. Give your treatment and body some rest after undergoing the Botox treatment.
Avoid drinking
As part of Botox aftercare, alcohol is strictly prohibited. To avoid any adverse reaction after the treatment, you need to stay away from alcohol for a short while. Consequently, do not consume alcohol after some days of the treatment as it can mess up things.
Hard exercise
If anything can prevent Botox from setting your muscles and nerves correctly, then it is the big workout and straining facial exercises. Do not indulge in this as it affects your results. You can go for leisurely work if you feel like doing something.
Avoid sleeping on the area treated
No doubt, you don't care much during sleep but try your best not to sleep on the treated areas. It will decrease the physical pressure, and consequently, Botox will settle into your muscles.
Along with this, refrain from sleeping within four hours after the treatment.
HERE ARE A FEW MORE TOPICS THAT YOU SHOULDN'T MISS:
Kybella vs Coolsculpting – The Ideal Treatment For Double Chin
Pamper your Skin With Medical Spa at Beverly Hills, Los Angeles