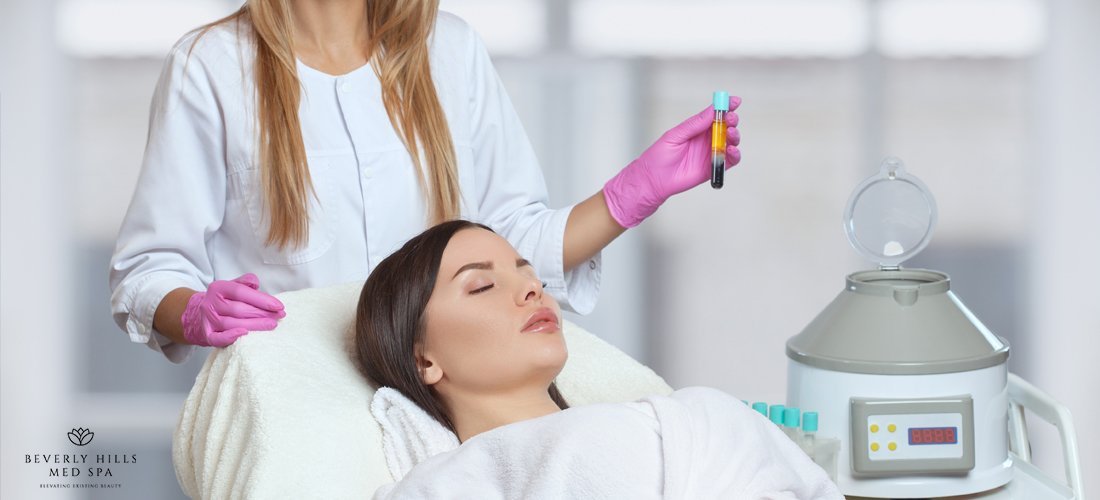 For several years, orthopedic surgeons and wound care doctors have been using PRP (Platelet-rich plasma) for wound and soft tissue treatment. There have been many medical indications and studies demonstrating the PRP's reformative characteristics for curing hair loss, skin rejuvenation, minimizing pores, and reducing fine lines, wrinkles, and scars in the past few years. PRP facial rejuvenation entails platelets in concentrated blood plasma with reformatory growth features to trigger skin healing, production of collagen, and other vital elements that facilitate the skin's curing.
What is PRP Facial?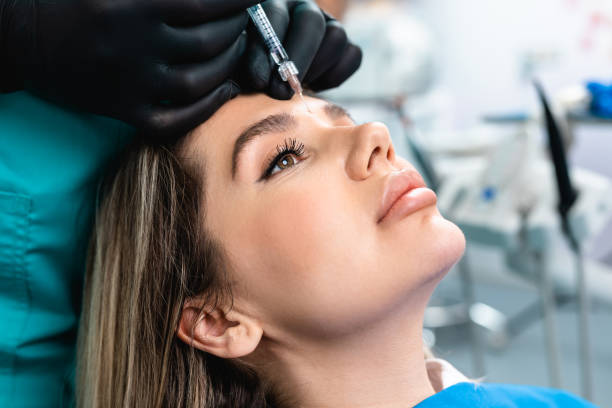 Also suggested as a PRP facial, PRP facial is a modern skincare treatment type that employs your body's natural capability to self-treat. And since this process involves drawing your blood, it is usually known as a 'PRP facial.' Platelets, plasma, white blood cells, and red blood cells are the four main constituents of your blood.
Magic happens when platelets found in the plasma are concentrated. To ensure platelets in the plasma are at optimum levels, separation of all four primary blood elements (by density) has been done. After that, the white and red blood cells have left out, and platelets have injected into the plasma.
How Are PRP Treatments For Face Applied?
PRP facial treatment is a safe and simple process:
Like in any regular blood test, blood is removed and swirled using an extractor machine for about 8 to 10 minutes.
Cells have separated from the upper layer of blood during the extraction procedure, and the rich platelets and fibrin are extracted and re-injected into the target area.
The amount of blood drawn from the body changes depending on the number of regions that need this treatment.
It may hold up to 20 minutes to finished this procedure.
READ MORE: HOW TO GET RID OF DOUBLE CHIN AND REGAIN YOUR CONFIDENCE
Advantages Of PRP Facial
There are various benefits of PRP facial. Let's take a look:
1. Moisture Retention Is Improved
Usually, your skin's deeper layers are better protected from outside irritants if you have thicker and healthier skin. Moisture retention has also improved with a strong skin barrier. Aside from that, it makes your skin more open to prescription moisturizers by helping unclog your pores. The treatment can decrease pores' appearance, so the impact of PRP facial on pores is confusing. But you stand to benefit from the reduced appearance of pores and unclogged pores as it becomes easier to absorb prescription drugs used for beauty improvement.
2. Decreased Fine Lines and Wrinkles
Most people look for a PRP facial treatment because of wrinkles and lines. Cellular turnover has boosted, making it easier to treat these common signs of aging. New skin cells, elastin, and collagen have formed when old skin cells are recycled. As your facial skin is tightened up naturally due to the micro-injuries caused by the treatment, many wrinkles and fine lines have been removed. And when the hollow parts of your face have fluffed up, the appearance of deeper folds is reduced.
3. Long-term Results
You will need to use some anti-aging treatments again only a week or two after using them. In contrast, you will require a PRP facial after a year or two to regain that youthful look. What's more, you don't need as many treatments when compared to traditional microneedling to attain the desired results.
4. The cosmetic injectable is natural
PRP facial doesn't add any foreign products; it uses your natural components. This treatment procedure involves removing a small sample of one's blood and twirling it in a centrifuge for about five minutes to isolate other blood elements from plasma. To trigger the production of elastin and collagen, this platelet-rich plasma is re-injected into the treatment region.
5. Does Not Hurt
There is a gentle but thorough cleansing of the facial skin before the start of the PRP facial. The purpose of this is to make sure that any irritants that can negatively affect the treatment, such as pollutants, dust, dirt, pollen, or makeup, are eliminated. Your facial specialist will then apply a local anesthetic to the treatment area after sanitizing your face. Typically, the delicate, thin skin around your hairline, mouth, and eyes is quite sensitive. Note that while you may perceive the treatment application, you won't feel any discomfort or pain.
6. Treatment Takes A Short Time
The PRP facial procedure may look like it would take a long time. The first step involves the removal of blood using syringes and putting it into a centrifuge for processing. The centrifuge procedure ensures the separation of blood elements by mass and cleaning before injecting into the intended area. Drawing of your blood takes a short time, and running it through a centrifuge takes approximately 3-5 minutes. Lastly, it takes between 30-60 minutes to complete the therapy, depending on the extent and number of regions you want to cure.
7. Improved Skin Texture And Tone
PRP facial can benefit people with stretch marks, acne scars, traumatic injury scars, surgical scars, hyperpigmentation, and other types of poor skin texture or tone. Several days after getting a PRP facial, old skin cells give way to new, healthy ones, and you will be stunned by the unbelievable enhancement of the appearance of your skin.

READ MORE: HOW TO GET RID OF SWEATY HANDS
8. Firmer, Tighter Skin
As we had mentioned earlier, collagen is also crucial for a firm, tight skin. As you grow older, your skin begins to sag, but lines and wrinkles haven't always been created. Normally, facial skin becomes thin with age, and some parts of the facial area like the cheeks and lips become visibly worn and thin. Collagen fluffs up the skin. The people who want to plump up their lips may use a PRP facial. Apart from that, a PRP facial can be used for cheek re-contouring in place of an invasive surgical procedure. You may have doubts about a PRP facial's efficiency, so inquire how this treatment can help you attain your desired results.
9. Does Not Require Much Preparation
Another great feature of this hydrafacial treatment is that you don't spend a lot of time and energy preparing for the procedure. We will give you a list of instructions during your initial consultation. Generally, it would be best if you were ready for these three essential steps.
The first step is to have on your sunscreen when going outdoors a week before the procedure. Secondly, drink more than 64 ounces of water per day three days before you go for a PRP facial. Lastly, attend the appointment with a bare face. On that day, do not apply moisturizer, makeup, or any other skin treatment drug. Your face will be cleansed before the procedure; keep in mind that.
10. No Downtime Is Required
Everyone wants to appear fresh and youthful at all times. One can experience noticeable redness for around 5-7 days after traditional microneedling. There won't be such a downtime when you include platelet-rich plasma in your treatment. Thanks to PRP facial, the "micro-injuries" formed through microneedling have basically healed as quickly as they have created.
Facials are suitable for the skin. After undergoing them, you are left feeling and looking invigorated, happy, healthy, and refreshed. A PRP facial not only provides all the benefits found in a traditional facial but also adds more.
You may get to know more about the unbelievable advantages of a PRP facial, then contact the experienced beauty specialists at Beverly Hills Med Spa in Los Angeles; get in touch with us today to arrange for your initial consultation. We will look at your current skin health and what you want to achieve to develop a customized treatment strategy to help you feel and look fantastic.


HERE ARE A FEW MORE TOPICS YOU SHOULDN'T MISS:
How to get rid of spider veins and its causes
How to get rid of double chin and regain your confidence