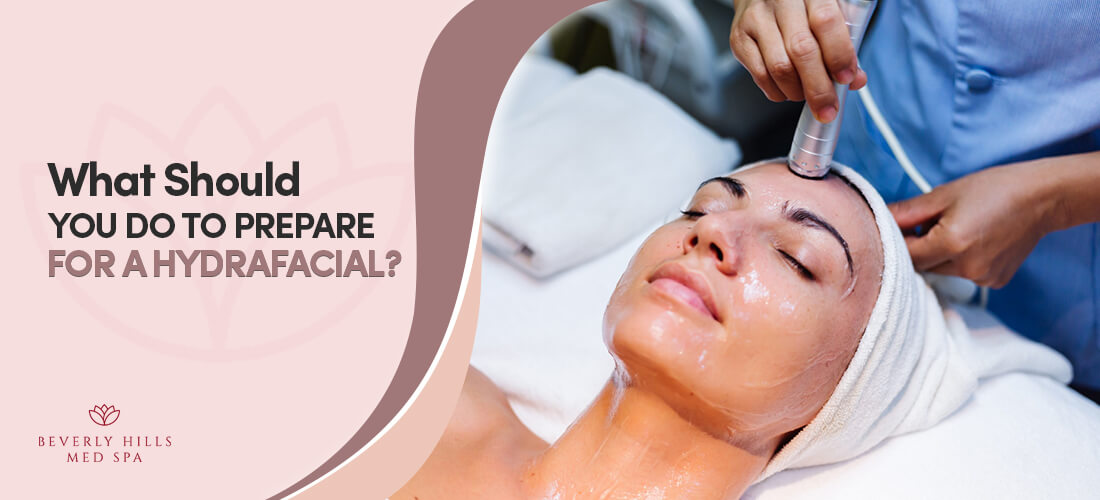 What is a HydraFacial?
Within the realm of face spa care routines, HydraFacial has grown incredibly popular. They can be used for practically every skin issue and on any type of skin and are non-invasive and effective.
According to CentreSpring MD, "A HydraFacial is a facial treatment using a patented device to deliver exfoliation, cleansing, extraction, and hydration to the face." HydraFacial is much better than the traditional microdermabrasion and is gentle on your skin. It is also known as dermabrasion therapy. The traditional microdermabrasion uses microscopic crystals to cleanse your skin thoroughly. The treatment uses a patented device that creates a vortex to wipe away all the dirt, oil, and dead skin cells. Not only this, it bathes your skin in moisturizing and cleansing solutions full of antioxidants and peptides.
How Should I Prepare for My HydraFacial?
Stop using products containing Isotretinoin​- Before getting a HydraFacial, let your esthetician know if you're taking Accutane now or have in the past six months. Isotretinoin-containing products should be avoided for two weeks before and following your HydraFacial. Check the ingredients label or talk to your dermatologist if you're unsure whether a product you are using contains Isotretinoin.

Avoid using laser treatments- It's advisable to avoid undergoing laser treatments concurrently with a HydraFacial if you're considering one. Laser resurfacing may make your skin more sensitive during and after your HydraFacial procedure. Depending on how much laser work has been done recently, this could make you feel worse. Before receiving a facial treatment that entails extractions or peeling of the top layer of skin, go over any recent laser procedures with your esthetician.

Excessive sun exposure should be avoided- It's advisable to avoid getting too much sun exposure before and after a HydraFacial treatment. The light used in the operation may cause some areas of your face to turn red or feel somewhat burned, even though your skin may not be exposed during the procedure. Avoiding excessive sun exposure beforehand can avoid this reaction and any subsequent hyperpigmentation.

Avoid any form of exfoliating treatment- Planning is important since it could make the extraction process uncomfortable depending on how recently you had an exfoliation treatment. It's better to avoid getting another exfoliating treatment at the same time as a HydraFacial. This also applies to chemical peels because your skin will be more sensitive than usual. These facial treatments could make any redness that develops after undergoing HydraFacial therapy last longer.
Read More: The 5 Easy Steps of a Hydrafacial Treatment?
The HydraFacial procedure seeks to revolutionize the cosmetic industry and provide you with skin that looks renewed and beautiful. The HydraFacial treatment can hydrate the face, minimize the appearance of fine lines and wrinkles, reduce inflammation and redness, and more! all of these advantages are suitable for all skin tones and ethnicities. Book your consultation with Beverly Hills Med Spa today and get ready to elevate your beauty!
For any questions regarding HydraFacial Treatment, you can visit our clinic. In Addition, call us at 310.359.8832, or Schedule an Appointment.
Here are a few more topics you shouldn't miss:
What Does a Hydrafacial Do: Does It Really Beat The Competition?
Hydrafacial Benefits For Your Skin: Dark Spots, Fine Lines, Acne, and More
Like this post? Don't forget to share