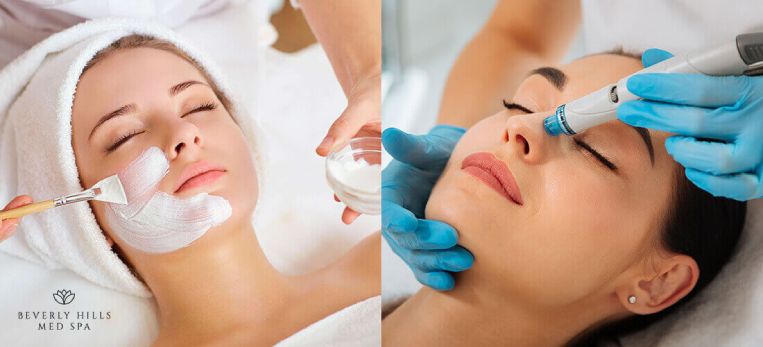 If you see around yourself, then you'll discern that women and men these days only long for smooth, clear, and youthful-looking skin. You can light up your entire appearance as these are the primary foundations of beautiful and radiant-looking skin.
One of the best ways to enhance your natural beauty and take care of your skin is none other than facial treatments. The renowned medspas these days will assist you in achieving clear and younger-looking skin. Moreover, they can reduce fine lines, wrinkles without any downtime as they are professional facial treatments.
But the real struggle lies in selecting the right facial for yourself as there are so many types of facials available these days. In addition to this, we often hear from people- what is the difference between a facial and hydrafacial? It seems people are eager to know- what is hydrafacial? Let us discuss the main points of difference between the two and the respective benefits of a hydrafacial.
What Is a Facial?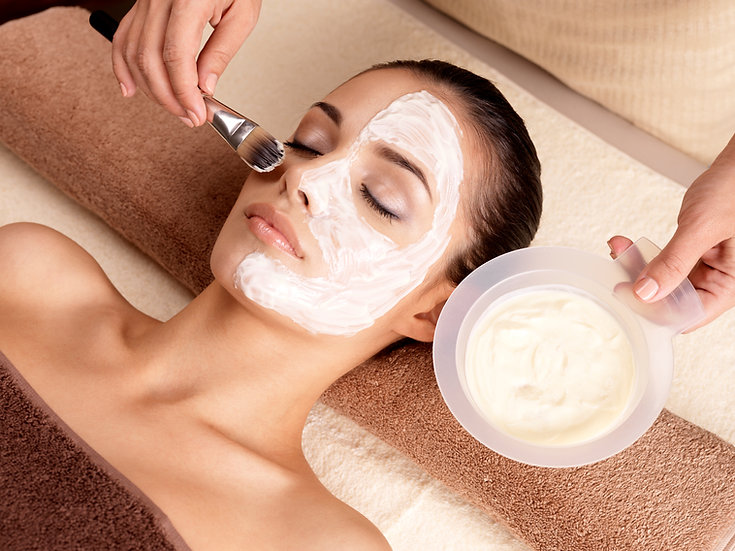 By facial, we mean a procedure meant to correct people's skin imperfections such as blackheads, acne, dullness, enlarged pores, rough texture, wrinkles, and many more.
Let us help people differentiate between a regular facial and hydrafacial. Firstly the physician will clean your face so that no dirt or makeup is left. Then your physician ensures your skin type once your skin gets clean. He can also personalize a facial treatment for you as per your skin goals. The facials can use physical or chemical exfoliators to soften up the debris pores and brighten the skin.
The personalized facial treatment also includes facial massages assisting blood flow, circulation and boosting collagen production. But all these things will depend upon your skin concern. As per your unique and distinct needs, you can also include facial masks in your personalized package. At last, when you are winding up with your facial treatment, you can also avail of toner, serums, moisturizer, and sunscreen.
Benefits of a Facial
Some people think they might not need facial treatment because they don't have any skin concerns. But this is not true. Still, you need facial treatments to keep your skin healthy and stay immune from skin issues. A facial helps you know about your skin's requirements and how it reacts to hormones, pollution, stress, and other elements.
What Do You Mean By Hydrafacial?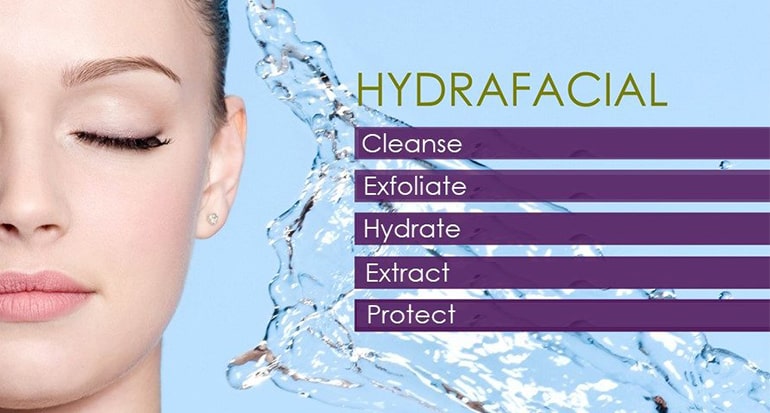 A hydrafacial refers to a facial treatment using a patented device to perform exfoliation, cleansing, extraction, and hydration on your face. The system uses vortex swirling action to clean and soothe your skin to perform hydration and remove dead skin cells, dirt, debris, and impurities.
What Makes a Hydrafacial Different?
A hydrafacial gives your skin gentle cleansing and rejuvenating experience without making you feel any pain during and after the treatment, unlike other traditional facials. With a wide range of skin concerns at different ages, this treatment is the perfect option for you as it gives ample benefits to your skin. You can also get acne hydrafacial for yourself.
Hydrafacial performs exfoliation, removes dead skin cells as well as removes all the gunk stored in there. It lays the strong foundation of the rest of the treatment this way. It also extracts the debris from the pores. But as far as the traditional extraction process is concerned, then it results in pain and redness. For proper extraction, you need force for pressing and squeezing the skin but only in other facials. This is not the case in hydrafacial. The Hydrafacial treatment does not apply this much force and gently extracts. One thing worth noting in hydrafacial is the ability to see how many pores are to be removed by inspecting the hydradermabrasion device.
There is also a provision of having the hydrating boosters with optional serums to infuse into your skin. By having serums, you can reduce the size of freshly emerged pores. Not only this, but the serums also rehydrate your skin after extracting natural oils. It is the serums only that leave your skin hydrated, glowing, and protected. Lastly, there is the addition of protective serum. As the name suggests, it will protect your skin from accumulating dirt and other sorts of impurities.
Hydration serves as the foundation of beautiful and healthy skin. By providing necessary hydration and without irritating your skin, hydrafacials remove impurities from your skin, thereby creating a perfectly balanced treatment.
Your skin will keep glowing as continued treatments are recommended to maintain and maximize your facial health.
Read More:- Hydrafacial Aftercare: What are the Pre and Post Instructions for Best Results?
Why Should You Get a Hydrafacial?
Numerous people are reaching out to us with different skin concerns about their facial health. Nearly all the patients have experienced positive results by availing of hydrafacial treatment, whether it is fine lines, wrinkles, and clogged pores.
A hydrafacial will turn out to be an excellent solution if you want to address fine lines, wrinkles, elasticity, firmness, uneven skin tone, vibrancy, brown spots, skin texture, oily-congested skin, and enlarged pores. Hydrafacials can improve many skin concerns at once, whereas other treatments target one or more than one concern.
What If Your Skin Is Oily?
Some people have certain doubts about whether this procedure will go well with oily skin or not. No worries as we have got an answer to your doubts.
If you have oily skin, then never over-dry it as it will worsen the thing. Many patients have admitted washing their face two times a day combined with harsh chemicals to drag out the excess oil from the skin. To some extent, these methods can prove to be helpful for you, but they hinder the opportunity to have better skin. The skin protects itself by way of excess oil, and your skin will send a signal to the glands to create more oil. Consequently, it results in the vicious circle of over-drying and oil production, leading to skin damage. But oil, dead skin cells, and debris can result in irritated skin or pimples.
By removing dead skin cells and clearing pores, a hydrafacial gently and effectively cleans the skin. Afterward, it replaces hydration and finishes off the hydrafacial session with a protective layer. A hydrafacial will remove the harmful bits residing in your pores rather than removing surface oil with creams, toners, and face wash. With hydrafacial treatments, there will be less oil production in your skin.
Read More:- Hydrafacial Benefits For Your Skin: Dark Spots, Fine Lines, Acne, and More
Schedule a Consultation Today!
After going through such a detailed guide mentioned above, you must have got an answer to your question- what is a hydrafacial? But in the wake of this, one should forget that hydrafacial is not a permanent operation, and you will have to keep availing of the maintenance sessions for the rest of your life if you want to have long-lasting results. Also, pay heed to hydrafacial prices before booking your consultation.
You must undergo a hydrafacial treatment once every three months, and it will make your skin look vibrant, healthy, and youthful at the same time. Also, look at Hydrafacial before and after pictures to confirm results.Schedule Appointment Los Angeles at Beverly Hills Med Spa to improve the quality and texture of your skin.
HERE ARE A FEW MORE TOPICS YOU SHOULDN'T MISS:
Hydrafacial Cost: A Gentle, Efficient Treatment for Your Skin
How To Reduce Swelling and Healing after Coolsculpting Treatment