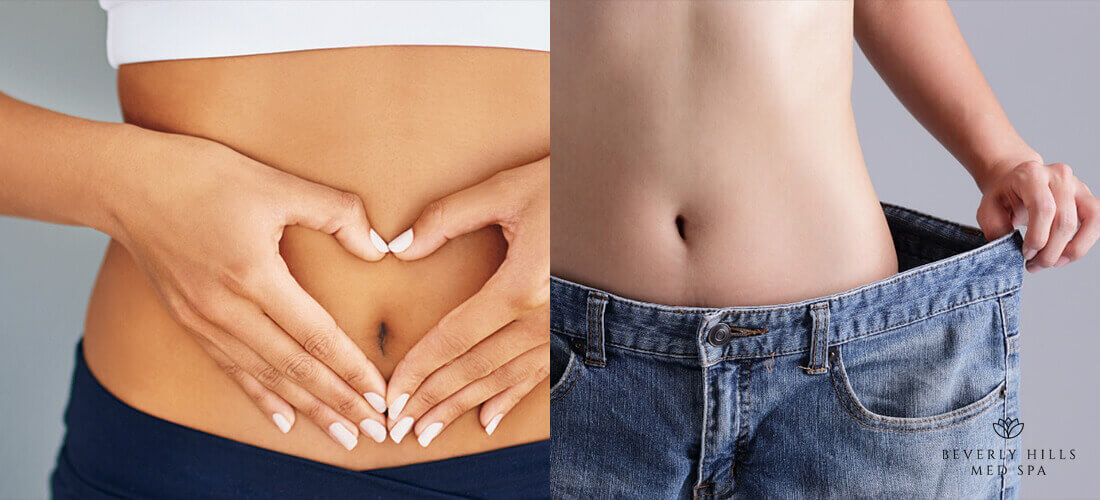 No one opts for the fat-freezing treatment like this only. Most people ask- How long does coolsculpting last before opting for coolsculpting. Some people are healthy and fit but still struggle to lose those few extra pounds and keep them off. The reasons for this stubborn fat might be aging, hormones, pregnancy, genetics, and becoming used to doing diet and exercise. But one gets frustrated when one does not get the desired results after working consistently in the gym and doing the diet. But no worries, as cosmetic procedures have become an effective alternative.
Those who do not intend to get the downtime associated with the surgery can opt for non-invasive fat reduction treatments, as these are fantastic solutions for getting a slim and toned body. Let us discover the life-changing benefits of coolsculpting and learn what you can do to continue with its results over time. No more wondering now- Is coolsculpting permanent as we have an answer now.
How does Coolsculpting work?
The treatment uses cryolipolysis technology to freeze and destroy the fat cells without using needles, incisions, or anesthesia. Depending on the area being treated, the coolsculpting session may take an hour. The device used in the treatment pulls the fat towards the skin's surface by gentle suction and cools the fat up to a specific temperature. After some time has passed, the fat cells die and are naturally expelled from the body. Following a coolsculpting session, patients can return to their normal daily routines and experience only mild side effects such as redness, itching, bruising. Still, all these will resolve on their own in some days.
Where can coolsculpting be used?
The coolsculpting is an effective fat reduction treatment that even the FDA has approved. The best thing is it can be used in a variety of areas such as:
Abdomen
Flanks
Thighs
Above the buttocks
Love handles
Bra line
Under chin
Male chest
Read More:- How To Reduce Swelling and Healing after Coolsculpting Treatment
Can fat cells grow back?
People ask us one common question: Do fat cells go away or not? Besides this, people also ask- How long does coolsculpting last? If you are worried about the fat coming back, it is clear no. The fat, once gone, won't come back. Your body won't be creating more fat cells.
People need to understand the physiology of fat cells to figure out the science behind the long-term results produced by coolsculpting. Once it reaches adulthood, your body determines the total number of fat cells. The number stays fixed, implying the body does not destroy or create more fatty cells. But the number of fat cells decreases once you get the coolsculpting or liposuction. No fat cells will come at their place, which will reduce your stubborn fat.

How long does coolsculpting last?
They won't return to your body once the fat cells get destroyed through coolsculpting. But new fat cells can be generated. If you don't do something about it, the fat cells will swell due to weight gain. Many patients can enjoy their coolsculpting results for years to come with proper coolsculpting aftercare and a consistent lifestyle.
Maintain my Coolsculpting results?
One of the most critical things you can do to maintain and preserve your coolsculpting results is to prevent weight gain. It is because acquiring some weight after the coolsculpting session can lead to growth in fat cells and stimulate new fat cells. Take help of these beneficial tips to prolong your coolsculpting results:
Avoid fluctuations in weight
Follow healthy diet
Exercise regularly
Get coolsculpting after having children
Read More:- How To Advance Coolsculpting Results Through Exercise?
Say goodbye to unwanted fat.
You must have got an answer to the question posed in the beginning- How long does coolsculpting last? Coolsculpting is the solution for you if you are frustrated by the stubborn fat that seems unresponsive despite working in the gym. If you want to know more about the coolsculpting results time and coolsculpting treatment, feel free to contact Beverly Hills Medspa today and schedule your appointment.
HERE ARE A FEW MORE TOPICS YOU SHOULDN'T MISS:
What Does a Hydrafacial Do: Does It Really Beat The Competition?
What Is The Difference Between a Facial and a Hydrafacial?