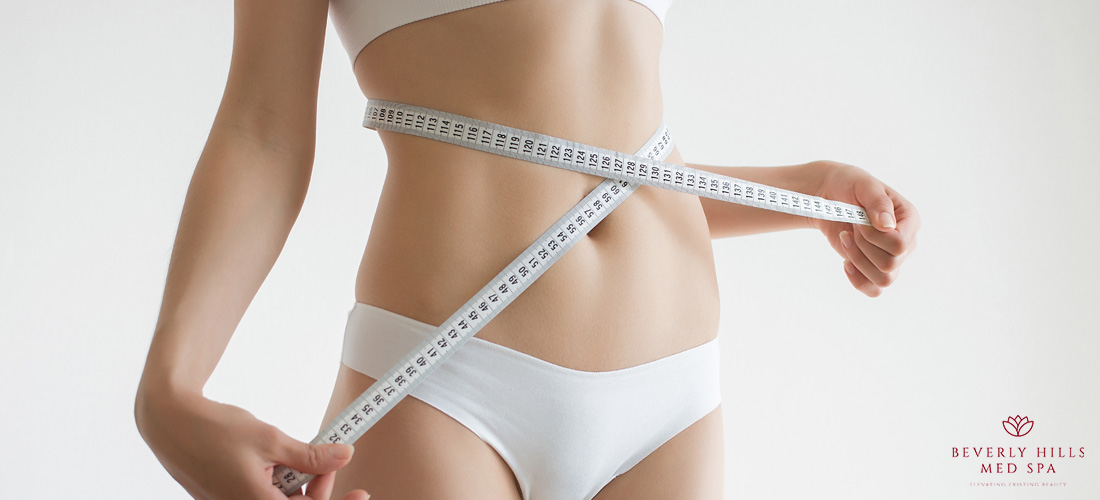 Are you also troubled by the stubborn fat in your body that is unresponsive to diet and exercise? Back in time, it was with the help of surgery only that people resolved these tricky areas. But now, people have the provision of coolsculpting as a non-invasive treatment to smooth away the problem spots in as little as a 35-minute session. The best thing about coolsculpting is that there is no downtime associated with the treatment, as this is one of the many cosmetic services offered by Beverly Hills Med Spa, Los Angeles.
Does coolsculpting really work?
Usually, it takes around 35 minutes to an hour to complete the coolsculpting treatments. Then, you can expect a vacuum applicator to suction your fat bulges and expose them to above freezing temperatures during the treatment. The applicator will crystalize your fat cells and eventually kill them. After the treatment, you may feel a tugging and cold sensation, but no worries, as this will disappear on its own.
Whether you believe it or not, but coolsculpting downtime is zero. You can get the coolsculpting done in a lunch break, resume work, and other activities immediately. There cannot be an any better way to achieve the sculpted figure you have always desired without disrupting your life.
What parts of the body does it work on?
There are many stubborn areas with which people grapple, but you can address all those areas with coolsculpting treatment. You can fix the body parts with coolsculpting: the abdomen, thighs, arms, flanks, neck, and the bra line. There are several different applicators that you can select according to the size and shape to treat the specific area. With the help of two machines, we also offer dual coolsculpting. Dual coolsculpting refers to how two different parts of the body are treated at the right time.
Is there any coolsculpting downtime after a treatment?
There are chances that you have heard of coolsculpting before if you are interested in body contouring procedures. By coolsculpting, we mean the fat freezing procedure using advanced cooling technology to target the selected fat. Not only this, but it also aids in the body's ability to metabolize the fat cells gently and eliminates them.
Your technician will employ a gel pad with an applicator to the treatment area during your coolsculpting treatment. When the applicator is placed on your body for the very first time, you may feel a cold sensation in your body. But within 5-10 minutes, this feeling will subside, and after this, you can relax for the rest of your treatment. As the treatment proceeds, there will be sensations of tugging, pulling, or mild pinching. It is due to the applicator as it uses a vacuum to target the treatment area.
It is very common to ask if any downtime is involved in the procedure during your initial coolsculpting consultation. One major benefit of coolsculpting is that the patients can relax as far as it is about the coolsculpting downtime after the treatment. Patients can resume their normal activities, like work, even after the treatment. Usually, there is some swelling, redness, and tenderness in the treated area, and at some times, there can be numbness, stiffness, or sensitivity. Within a couple of days, these issues resolve on their own. You'll also see a noticeable reduction in your treatment area after some weeks of your treatment. In two to four months, the patients will see the full results of the coolsculpting downtime.
Suppose you are also looking to get slim and contour your figure but feeling hesitant to take an off from work. In that case, there cannot be any better option for you to lose weight than coolsculpting and that too without any surgery and recovery time and coolsculpting downtime.
You can schedule your consultation at Beverly Hills Med Spa to learn more about coolsculpting.
Take the next step
You can see the number of treatments available with us to help you get rid of unwanted fat from your body. Are you prepared to try coolsculpting? If yes, then we would love you to proceed further and reach out to the professionals at Beverly Hills Med Spa to schedule your appointment with us as there is no coolsculpting downtime, and you'll also come to know of the coolsculpting cost. We will help you to choose the perfect treatment for you. You can fill out the form on this page or call on 310.359.8832.
We look forward to having you at our clinic to give you an idea of the best deals on coolsculpting and the best possible physique.

HERE ARE A FEW MORE TOPICS THAT YOU SHOULDN'T MISS:
Does Coolsculpting Really Work? What are its Side Effects?
How Much Does CoolSculpting Cost?