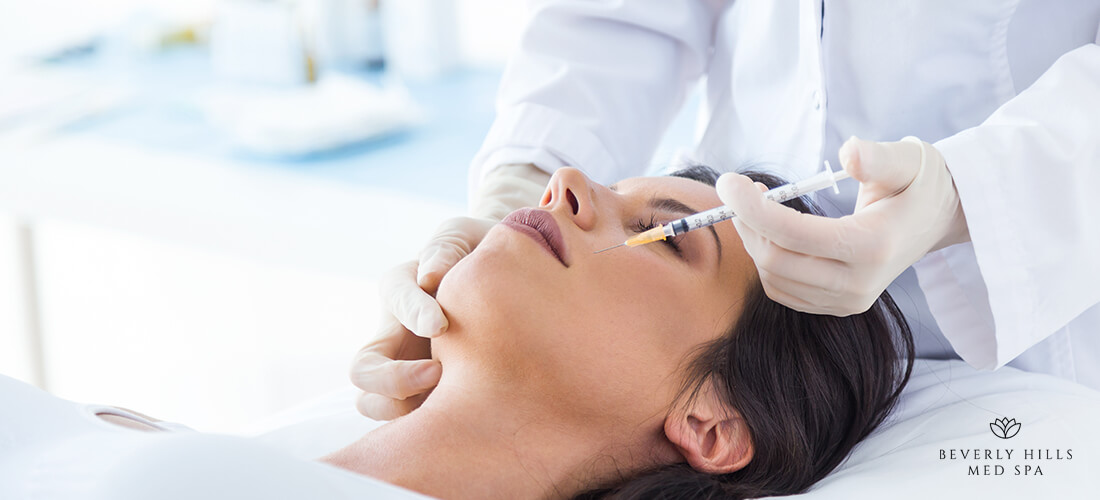 If your skin has been acting up lately, displaying signs of aging, I am sure you've gone online searching for facial fillers near me. You can only achieve the desired look by seeking facial rejuvenation services from Beverly Hills Med Spa in Los Angeles, CA. Facial fillers are injection treatments administered into the facial skin to restore volume and remove wrinkles. They are also used to make fine lines smooth. Besides all these, facial balancing with fillers is also used to add fullness to the and provide contouring to the nose, jaw, and cheeks. Other facial injections trigger the body's healing process by producing more collagen. Collagen is a protein usually produced by the body to improve the skin's elasticity and volume. Sculptra and Radiesse are common facial filler brands. If you are unsure which facial filler will work well for you, you can ask your dermatologist about facial balancing with fillers.
How facial fillers work
Before the injection is administered, the practitioner will first cleanse the injection area with an antibacterial cleanser. For the doctor to reduce the discomfort from injecting the skin, a topical numbing agent is applied to the skin. A cold pack can work well too. If the injection area is numb, the doctor will use a thin needle to inject and administer the right dose of facial balancing with fillers into the skin. For a day or two after the injection, their treatment area may feel tender. There may even be mild bruising or swelling.
Which areas of the face are best for facial fillers?
Generally, facial balancing with fillers works effectively too:
Get rid of recessed scars such as acne scars
Lift sunken cheeks
Decrease under-eye circles
Reduce the effects of crow's feet
Fill deep smile lines that are often found between the corners of the mouth and the nose
Fill frown lines that are found between the eyebrows
Redefine the borders of the lips and also plump thin lips
Decrease horizontal worry lines /forehead wrinkles
Fill smoker's lines which are vertical lines around the mouth
Are Fillers Right For Me?
A reputable skincare practice aims not to sell treatments but to give patients the desired results they are looking for after treatment. The first thing you require to do when looking for non-surgical facial treatment is to look for a provider who upholds our standard of ethics.
The technology that we use and the years of experience we have accumulated allow us to understand what you want to achieve with our treatments. Once we've understood your problem, we offer suitable solutions that will give you the results you are looking for.
The treatment suggestions that we offer depend on what you want to achieve. Besides injectables such as dermal fillers and Neurotoxins, which are entirely safe, we may suggest other treatments or a combination of treatments.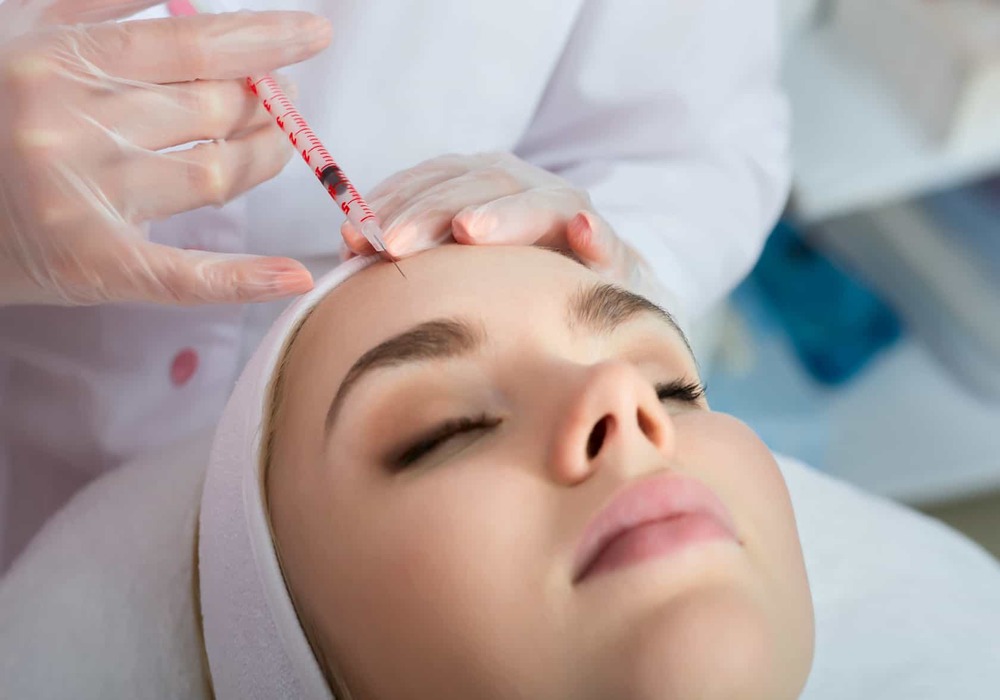 Read More: Cost of Botox Treatment in Los Angeles
How to get ready for a facial filler injection
Discuss your goals and expectations during the consultation.
Provide your medical details, including your medication history and allergies.
Explain whether you have had any cosmetic procedures on your face recently.
Your surgeon will check your general health and evaluate your medical history before proceeding with the treatment.
Your surgeon will explain to you if there are any possible side effects or risks that relate to the facial treatment.
Your surgeon will also examine your face physically and take photos if necessary.
What Are Your Aftercare Instructions?
Once you have undergone the facial treatment, the surgeon will give you certain aftercare instructions that you will need to follow to achieve the results you are looking for. This means that you will need to avoid massaging, rubbing, or touching the injection areas. You will have to refrain from any action that can distort the filler formula.
UV exposure may break down the filler formula, therefore, the doctor will ask you to avoid direct sunlight. You will also need to avoid tanning beds. Once you've undergone the procedure, you will need to avoid strenuous activities and exercises for one or two weeks. If there are more instructions, the doctor will tell you right after the therapy.
How Quickly Can You Enjoy Results?
Fillers contain enough water to plump the appearance of your skin immediately on the same day, therefore, you can expect the desired results right after the procedure. Once the body absorbs the fillers, the initial results you experienced will fade away. Complete results from the therapy will be seen within three to five days after the treatment. This is because the active ingredients in the filler will trigger collagen production, which helps restore the skin's youthfulness.
How long do facial fillers last?
The treatment area and the filler you've used will determine how long the results will last. Fillers used around the nose and the cheeks often last between 12 to 24 months. The filler brand will also determine how long it lasts once injected into the lips. Usually, it lasts between 6 to 9 months because such fillers tend to break down more quickly. Extending the lifespan of your treatment is possible if you combine it with specific treatments or skincare products. You may be able to extend your treatment if you use skincare products that enhance collagen formation.
Conclusion
Beverly Hills Med Spa has highly trained medical professionals who have years of experience in skincare treatment therapies and procedures. Seeking skin care procedures such as facial hair fillers from Beverly Hills Med Spa will allow desired results at an affordable cost. If the information we have provided in this article is not enough and you need more, you are free to visit our clinic, In addition, you can call us at 310.359.8832.
HERE ARE A FEW MORE TOPICS YOU SHOULDN'T MISS:
How Long Does Botox Last in Your Face?
Does Microneedling Work To Stimulate Skin and Make You Look Younger?
Like this post? Don't forget to share