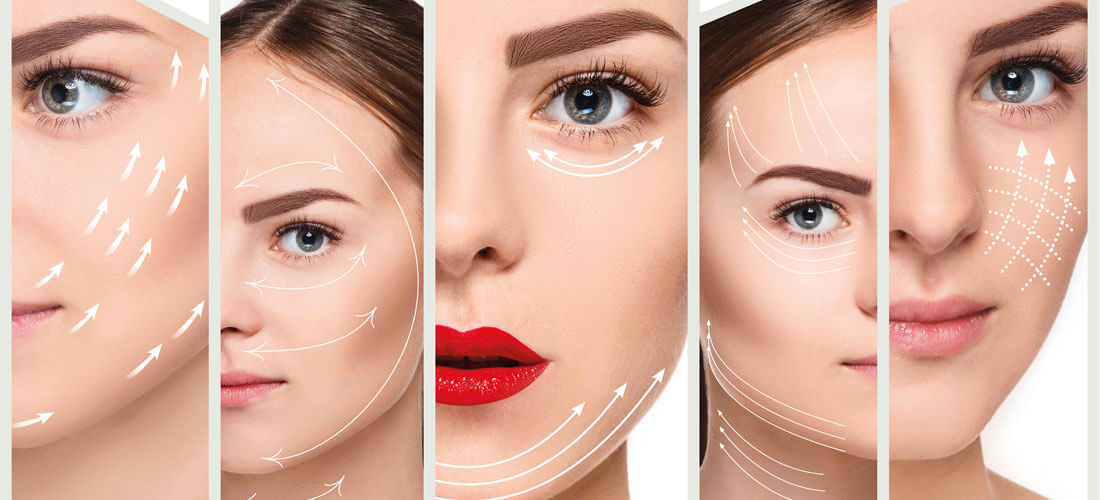 For getting youthful, plump, and smooth skin, face fillers are the popular choice, but many people wonder, Are they safe to use? Here's everything beginners need to know about face fillers.
If you are also thinking about getting face fillers for yourself or having heard about them and wish to know more, here's a comprehensive overview of the procedure. Face fillers are designed in such a way that they help in eliminating the appearance of fine lines, wrinkles, and other aging signs.
To get the lowdown on facial fillers, we spoke to the founder and celebrity surgeon, from Beverly hills medspa. He will give an insight into what happens during the procedure, the potential side effects, and its cost.
What are face fillers in reality?
Some people also know face fillers as dermal fillers. Usually, these are tiny injections of gel that are made up of hyaluronic acid. This acid, in turn, fills the wrinkles and adds volume to the soft tissue. One can have dermal fillers in various parts of the face, like the eyes, cheeks, jawline, and mouth. Besides this, there are also lip fillers, and these are given directly into the lip tissue.
Types of fillers
One essential thing for you to know here is that not all fillers are created the same way. The most famous face fillers are based on hyaluronic acid, which is naturally present in our bodies and is also one of the popular ingredients in moisturizers. Depending upon the placement, these can last up to six months to a year. If you think that you no longer require the face fillers, you can get reverse it by taking an injection of hyaluronidase. It simply melts away the filler.
Then, there are non-HA fillers which are also known as bio stimulatory fillers. These are made from other materials and are distinct from the other. The fillers in this category are Sculptra, Bellafill, and Radiesse. Most of the face fillers have an immediate visible effect. But bio stimulatory fillers can take around 6-12 weeks to depict their full effect. As they are made to boost collagen production, they usually last longer than others. But you cannot easily get done with it. Biostimulatory fillers have been approved by the FDA for nasolabial folds and also for checking acne scars. Still, many licensed practitioners are using it off-label.
As far as face fillers cost is concerned, you need to know that it will not be an easy one for you. No doubt, it is going to be slightly costly. You must suspect the treatment if it seems to be affordable to you. There's always the risk of complications with every kind of filler like scarring, scabbing, and even blindness. That is why it is essential to learn about these in advance only, especially before getting the treatment for yourself. The cost of fillers differs from one dermatologist to another and from one location to another. The best thing would be to fix a consultation with the dermatologist and estimate the price of facial fillers.

Read More : Hydrafacial Cost: A Gentle, Efficient Treatment for Your Skin
How facial fillers work?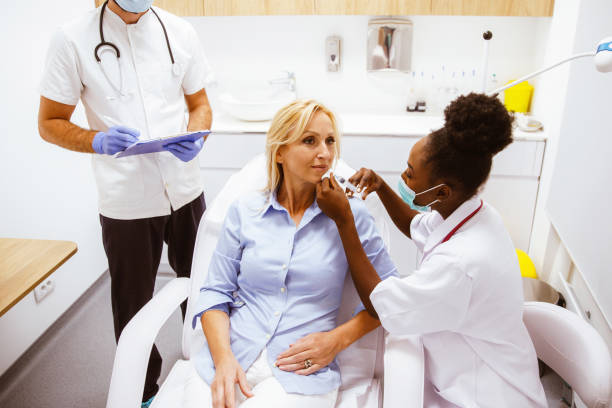 Facial fillers bring back the lost volume to your face and the plump areas. This is done so to smooth out the deep lines on your face. People ponder why they need to do this? People fail to realize that as they age, the production of collagen and elastin is significantly reduced in the body, which is the main thing in giving a person a youthful look.
There has been a running dispute among the experts regarding the age when collagen production is said to drop. It came out to be 25. Isn't it young? On average, the collagen and elastin production in your body tends to fall by 2% a year. And by the time you will reach your twenties, your body must have stopped producing it.
Are face fillers long-lasting?
Whether the face fillers will last for long or not depends on how your body reacts to it and the acid used in it. Usually, the face fillers can go up to 6-18 months.
Spots to get the face fillers
Lips
If it is around the lips, you are thinking of getting facial fillers; then you need to get it done more often than on the rest of your face. Every few months, you need to get it done to sustain its results for a long time. For augmentation also, there is a range of options available. Depending on the patient's desire, your lips can be enhanced to soften the fine lines and define the contour. Some people also complain of vertical lines resulting from the loss of volume. You can also get these treated by the face fillers.
Chin
It is another off-label use, and patients might seek this as a different treatment or under jawline contouring. If you want to enhance your jawline's contour further, then chin filler is the one for you as this will also delineate your lower face from your neck region.
Jawline
To compensate for the loss of bone structure over time, some patients are asking for jawline filler. Other people only want to sculpt an angular profile. Jawline contouring has been designated as the most popular treatment by Ourian in his clinic. He created a calcium-based and hyaluronic acid formula for a more chiseled appearance. It would cost people around $3,900-$5,900.
Nose
Now, you can temporarily reshape your nose without going under the knife by the availability of so-called liquid nose jobs. These are quite popular on Instagram these days. It is similar to under-eye filler and requires some specialists to perform this on you.
Cheeks
If you want more sculpted and lifted cheekbones, then this filler is for you. You will see the cannula used in the midface rather than the needle. Usually, cannulas are the thin tubes that are used for filler placement. These are not as sharp as a needle, and this is why they are not inserted directly into the blood vessel. If inserted, it can lead to severe complications like even blindness. There is also one drawback of using a cannula. It is not as precise as the needles are, and so the results may suffer to some extent. Consequently, many experienced providers tend to use cannulas and needles together for the best results.

Read More : Pamper your Skin With Medical Spa at Beverly Hills, Los Angeles
Are face fillers painful?
While the filler is being injected into your skin, it might cause some discomfort to you. But this discomfort is minimized by applying an anesthetic cream before the treatment. Further, the fillers also contain a pre-mixed local anesthetic to alleviate pain as much as possible.
Are there any side effects of the face fillers?
Many people stay confused between the side effects and reactions. Consequently, it is essential to learn the difference between the two and know the potential side effects of the face fillers. Some temporary side effects are completely normal after the treatment, like redness, swelling, and tenderness.
After the procedure, it is normal for people to experience slight redness, bruising, and discomfort. After the needle is injected, reactions will begin to take place. The reactions include itching, bruising, redness, swelling, pain, and tenderness at the injection site.
These reactions are not severe and range from minor to moderate only. Not only this, but they also disappear after some time. They are gone after a few days of the treatment.
Read More: Botox Aftercare: Things you Should Avoid After Botox Treatment
What is the Validity of dermal fillers?
How long do dermal fillers last will depend on how your body reacts to them? On average, most of the fillers tend to last between 6-18 months.
What is the distinction between botox and dermal filler?
The answer is yes. Both are quite distinct from each other. It is the botox aftercare that stops the muscles in your face from casing wrinkles all over. Contrary to it, there are dermal fillers. These smooth out the wrinkles from the below and give away a youthful look.
The cost of dermal fillers
How much the face fillers cost is the question on everyone's mind. It relies on how much you are willing to get it done, the fillers you choose, and who you choose to administer these to you.
Every clinic's cost will differ from one another. But on average, the starting price for facial fillers is $800 per syringe.
Where should one go to get the derma fillers?
To get the best dermal fillers services, you can visit Beverly hills med spa. Apart from this, to perform this treatment on someone, you have to be qualified enough for the same. Also, search out for dermal fillers near me and get to know the best service providers.
There are many underlying sensitive structures in the face—for instance, nerves, eyes, and vessels, especially when treating wrinkles. Every time there is a hovering risk of damage, infection, and artery occlusion, which can further lead to tissue death and scarring if the person administering fillers is inexperienced and not careful. This is why it is vital to see an experienced medical professional familiar with the anatomy of the face and know the areas to avoid.
HERE ARE A FEW MORE TOPICS THAT YOU SHOULDN'T MISS:

Does Coolsculpting Really Work? What are its Side Effects?
Benefits of A PRP facial Treatment