CoolSculpting is a procedure used to reduce excess fat cells in the body. Fat cells found beneath the skin are explicitly targeted using a handheld device. The treatment works by freezing fat cells, which are later eliminated naturally as waste. But how effective is CoolSculpting? Keep reading to understand the benefits and cost of CoolSculpting services offered by us. You will also learn how effective CoolSculpting is and who should have it.
What is CoolSculpting Treatment?
The CoolSculpting procedure does not require incisions, needles, or anaesthesia since it is a noninvasive fat reduction treatment. This fat reduction procedure works by eliminating subcutaneous fat by freezing them to death. The destroyed fat cells are later absorbed by the body and released as waste. The fat layer found beneath the skin is known as subcutaneous fat. You can get desired results from the coolsculpting treatment. The coolsculpting treatment cost is affordable for people who want to reduce their extra fat from the body.
How Does CoolSculpting Work?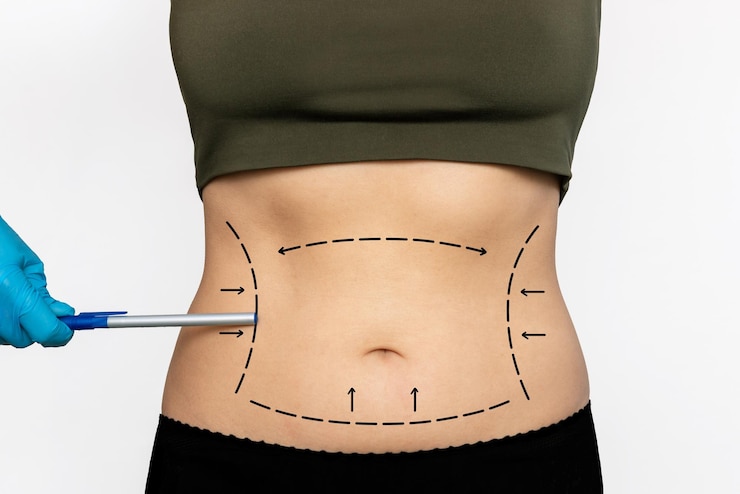 The number of fat cells a person has is predetermined during childhood and adolescence. Once set, this number stays the same throughout adulthood. During the CoolSculpting procedure, stubborn pockets of fat that don't respond to exercise or diet are frozen and killed. Fat cells don't do well in very cold temperatures, which is why this fat removal procedure works. Once the fat cells die from the cold temperature, the body excretes the dead fat through the digestive system as waste. For different trouble spot areas, the CoolSculpting procedure is approved by the FDA as an effective fat removal procedure.
These are some of the areas that the CoolSculpting procedure can treat, and how much does coolsculpting treatment cost based on these areas?
Thighs
Double Chin Under The Neck
Back Bulge And Bra Area
Stomach And Abdomen
Arms
Under Buttocks (Banana Roll)
Love Handles And Flanks
Male Chest (Pseudogynecomastia)
The CoolSculpting fat removal procedure may treat and remove fats in one or multiple areas. Depending on the accumulated fat cells, desired results, and the area that is being treated, the treatment may take several sessions or a single treatment session. The question that you should ask your provider is – how much does coolsculpting treatment cost per session? One of the greatest benefits of the coolsculpting procedure is that once the fat cells are eliminated, they are unlikely to return. However, you need to maintain a healthy lifestyle to avoid accumulating fat cells again.
What Can I Expect During a CoolSculpting Treatment?
You don't need much preparation when you are about to undergo the CoolSculpting procedure. Before undergoing this fat removal procedure, your provider will ask you to refrain from taking anti-inflammatories such as aspirin several days before treatment. It would help if you sat on a recliner chair before the practitioner started the procedure. Your service provider will mark the area or areas that are supposed to receive treatment. After that, gel is applied using a pad and an applicator on the skin's surface. You can decide to listen to your favourite music or read a magazine while receiving this fat removal procedure.
The applicator controls cooling in the targeted areas. Your provider will use the CoolSculpting device to suck out excess fat into the applicator. It will, at the same time, deliver cooling technology underneath the skin. As the treatment commences, you will likely feel pinching and pulling beneath the skin. However, this sensation will likely disappear once the treatment area becomes numb from the cold temperatures. Your provider may resort to massaging the treatment area to break up any frozen tissue within the skin. It is common to feel tingling while the body absorbs all the eliminated fat cells.
Read More: How Long Should Wait Between Coolsculpting Sessions?
Who is eligible for the CoolSculpting procedure?
Men and women who want to get rid of stubborn fat cells are eligible for the CoolSculpting procedure. You will get the desired results if you have an idea and are generally healthy. Patients who will get the best results from this procedure are those who want to eliminate bulges and subcutaneous fat that have become stubborn and won't barge even with proper dieting and exercise. These include those with double chin, love handles, back fat, and fat bulges on the thighs, buttocks, and upper arms. This method of fat removal is not meant to reduce weight, just stubborn fat cells. Obese people with weight issues are not ideal candidates for the CoolSculpting fat removal procedure.
What Are the Benefits of CoolSculpting?
CoolSculpting offers a great choice for patients who want a procedure to get rid of excess fat cells without going through invasive or expensive fat reduction techniques such as liposuction.
Below are some of the benefits of CoolSculpting:
Does not require downtime or a recovery period.
It is clinically proven to remove fat pockets.
It is a simple and painless process.
Produces desired results within 8 to 12 weeks.
Can reduce fat pockets in various parts of the body, including the stomach, thighs, chin, upper arms, flanks, and more!
How much does CoolSculpting treatment cost?
CoolSculpting Treatment cost is not constant. There are several factors that the provider needs to consider before setting the price of having the CoolSculpting procedure. They include the patient's ultimate fat removal goals and the number of sessions necessary to make the procedure successful. The price of CoolSculpting is $800 per treatment session.
CoolSculpting Results
Once you have undergone the CoolSculpting procedure, you may need eight or twelve weeks to experience desired results. Most patients often notice CoolSculpting results within two months. However, dead fat cells will be extracted six months after treatment. Achieving the desired result after the procedure may require more than a treatment session. Dead fat cells that have been flashed out will never return again. Maintaining good results requires a proper diet and exercise.
Conclusion
As a fat reduction treatment, the CoolSculpting procedure offers the best results. But good results also depend on who is performing the procedure. Beverly Hills Med Spa is known for providing the best CoolSculpting treatment in Los Angeles at an affordable cost. You can count on us for the best CoolSculpting experience before, during, and after the procedure.
If you still want to learn more about the CoolSculpting treatment, you are free to visit our clinic, In addition, you can call us at 310.359.8832
HERE ARE A FEW MORE TOPICS YOU SHOULDN'T MISS:
How To Reduce Swelling and Healing after Coolsculpting Treatment
How To Advance Coolsculpting Results Through Exercise?
Like this post? Don't forget to share