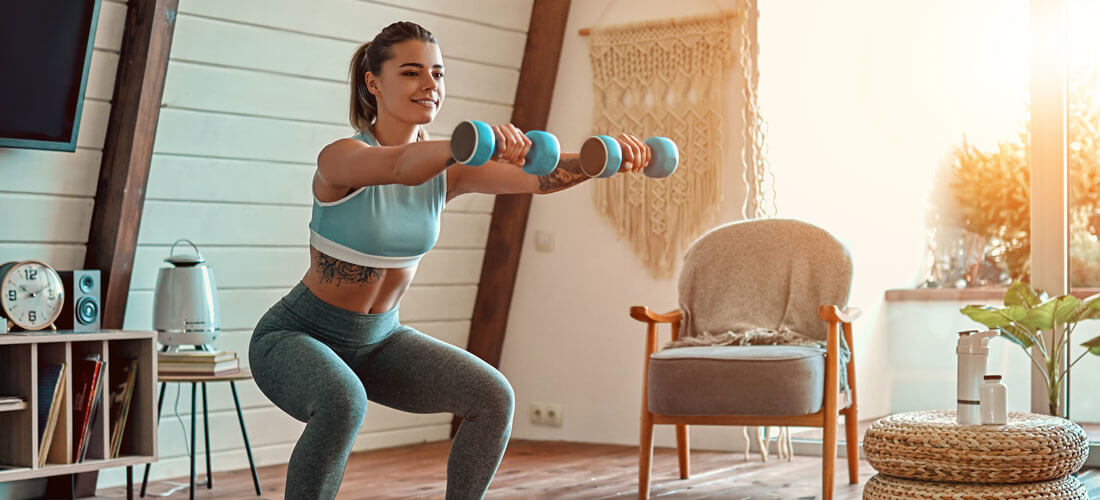 With the combination of exercise and coolsculpting, it's time to say goodbye to stubborn body fat. Non-invasive procedures such as coolsculpting hold the potential of transforming your appearance and can make you get your desired look.
After resorting to coolsculpting, indulging in exercise can boost and trigger your coolsculpting results even further.
Whether Coolsculpting is Painful or Not?
There are a lot of rumors worldwide concerning whether the coolsculpting treatment leads to pain or not. Fortunately, coolsculpting does not cause any pain. Some people might experience mild discomfort after the procedure, but there is no such thing as the pain involved in the coolsculpting.
How Does Coolsculpting Work?
By delivering controlled cooling to the treated area, coolsculpting makes use of the method known as cryolipolysis. When doctors discovered about the children who ate popsicles and had reduced their fat cells, then cryolipolysis is said to be discovered.
For all those looking out for an alternative to reduce body fat permanently, coolsculpting is a popular option for all without any doubt.
In merely one or two sessions, cooling panels work on your body by crystallizing the fat cells. After some time, these fat cells will be expelled from your body naturally. Some people confuse coolsculpting with liposuction, but both are distinct from each other. Liposuction is a kind of surgical procedure and suction to eliminate fat.
The significant reasons for opting for coolsculpting over liposuction are that it is non-invasive, has fewer risks, and does not need much recovery time.
But if you want to enhance and improve your results further, patients can go back to the gym to do the hard work out there. Besides this, you can continue with your regular lifestyle and boost your results.
Read More: Does Coolsculpting Really Work? What are its Side Effects?
Ways To Trigger Coolsculpting Results
When it's about losing weight and adding definition to your muscle health, there is not a single thing to rely upon. For achieving the ideal health, there is no such rule and way. Fortunately, there are ample ways to speed up the process or help you along.
Back in time, people only had liposuction with themselves to help people lose weight fast, and it was an expensive and invasive surgery. Moreover, people did not have any money or time to avail themselves of the same.
Right now, coolsculpting is one of the best alternatives available to people to help them lose weight. If you do not want to opt for some surgery and want to shed some kilos, nothing will work best for you other than the coolsculpting, as it is a renowned one meant to deliver outstanding results to people.
But the question is- what to do after coolsculpting to achieve the best results? Whether you believe it or not, it is the most frequently searched question these days. All those looking out to get the procedure done are the ones looking forward to this.
Perks Of Exercise
Witnessing excellent results upon getting coolsculpting can boost your confidence and self-esteem. As long as you go on seeing the results, the confidence stays with you.
Nearly everyone is familiar with the impact exercise has on maintaining a healthy look. Firstly, it enhances the fat reduction process.
Secondly, not many people are familiar with this, but there is a release of dopamine after working out. Doing a heavy workout will leave you with a feeling of euphoria. But if you use it in combination with the coolsculpting treatment, it will be of great advantage to you emotionally and physically.
Keep in mind that good habits become as addictive as bad habits whenever you think about going to the gym. You'll look and feel better if you replace those bad habits with good habits.
What Will Happen if You Don't Exercise?
There is a hovering risk of your fat cells returning if you choose not to exercise after or before the coolsculpting session. The same old habits of yours will be responsible for the return of those fat cells.
Believe us; you will never regret doing exercise and the other benefits of coolsculpting treatment as it is a proven way for long-lasting and effective results. When it comes to weight and exercise, coolsculpting gives you a chance to accelerate and bolster the results. If you want to have the body of your dreams, then you have to do it. It is known to everyone that exercise brings a significant improvement in your appearance. Sometimes what happens is that coolsculpting results in people's saggy skin, but you can fix it by doing exercise daily.
Exercising daily will help to tighten your loosened muscles and will fix your saggy and loose skin. Repairing your body is a kind of investment. Consequently, take the desired steps to make the procedure last and preserve your body.
Which Exercise To Try?
Another thing which has left people confused is regarding the exercises one should try. If you are a back fat coolsculpting patient, you should prefer such exercises that build your muscles. During your coolsculpting procedure, building your muscle will provide your body with the tools it needs to make you eliminate the fat.
Another great exercise is lifting heavy weights, and you can also do it at home or gym anywhere you like. You'll also gain a wide range of flexibility to target certain body parts. In addition to this, there are trainers to make you learn how to utilize the equipment properly and safely.
Aerobic exercise will also serve your purpose for building endurance, especially if you have a lazy lifestyle. But if you are a beginner, then brisk walking or dance classes are good for you.
Also, opt for gentle weight lifting over time. But be mindful of not going to the point of injuring your muscles.
Beginners should practice 20-30 minutes of exercise routine three times a week when starting with the routine. The best would be to come up with your routine according to the availability and lifestyle. Also, take a break in the middle to give your muscles some time to recover.
What About Weight Loss?
Fat loss does not always equate to weight loss. Some people also experience some weight gain while having the coolsculpting sessions along with the exercise routine. If this happened with you also, then the sole reason for this may be the weight of the muscle rather than the fat. The fat loss brings about a change in the appearance of the person.
The next thing you should be careful about is stepping on the weighing scale every day to track your progress. Instead of this, you should measure your inches to know about the weight loss so far. By measuring the inches, you'll come to know the change your body is experiencing. For further surety, the only means you have is a mirror.
Trust that coolsculpting results worked for you if you lost your stubborn love handles from coolsculpting stomach results that never went away in the past. Some people believe that the places we measure during a weight loss journey and the ones we choose for our body contouring procedure are not the same, and both are entirely distinct from each other.
Read More: How Much Does CoolSculpting Cost?
Conclusion
If you want to spur up and maintain your coolsculpting results, employing a proper exercise regime is necessary. Invest your time and money wisely to have long-lasting results.
If you wish to have a completely new physique, then adopt healthy eating habits and do regular exercise, as they are the building blocks to achieve the new physique. If you feel that your body can't tolerate such a high-intensity workout, then start slow. If you are looking forward to having the best coolsculpting treatment for yourself, feel free to reach out to us. The Beverly Hills Med Spa is there to help you know the entire procedure of coolsculpting. You must have known by now how does fat freezing work.
HERE ARE A FEW MORE TOPICS YOU SHOULDN'T MISS:
How Much Does Microneedling Cost, Benefits, Results, and FAQs
Hydrafacial Benefits For Your Skin: Dark Spots, Fine Lines, Acne, and More
Hydrafacial Aftercare: What are the Pre and Post Instructions for Best Results?