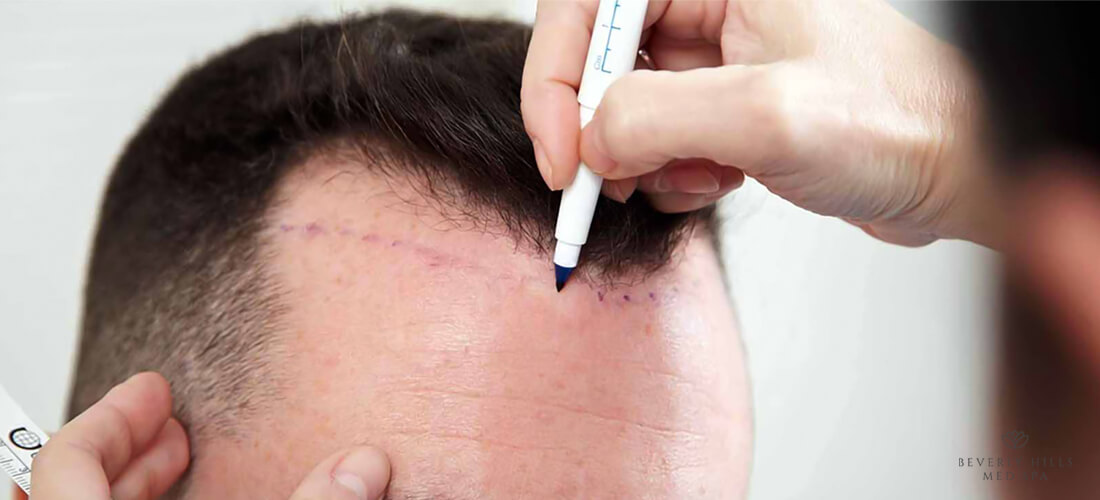 It is estimated that over 50% of women and 60% of men suffer from hair loss or baldness in the whole world. The significant causes of hair loss are aging, stress, trauma, hereditary and medical conditions like alopecia areata, or thyroid disorders. To treat baldness and hair loss, several medications and treatments like Minoxidil are there. But this treatment does not have long-lasting results. For long-lasting results, most people prefer hair transplants only.
While performing the hair transplant, the surgeon makes sure to remove the hair follicles from the place where there is dense hair, like from the back of the head, and transfers these follicles with thin hair. Before continuing with the hair transplant, the surgeon sterilizes and numbs the area from where the hair follicles will be removed. There are two ways to perform the hair transplant- one is follicular unit transplantation (FUT), and the other one is follicular unit extraction (FUE).
What is FUE hair transplant?
FUE hair transplant is performed by taking individual hair follicles from your skin and implanting them with less hair growth. In this way, your hair will turn thick. It was thought that FUE would replace the FUT technique in some time. The FUT procedure takes the entire piece of skin along with the hair follicles and implants them on the targeted area.
FUE is more popular than FUT because FUE does not lead to a hair plug look. On the contrary, FUT leaves a scar after the treatment, and the transplanted hair also does not match with the surrounding hair. But it is not the case with FUE. It does not leave any scars behind.
The person with thin hair or baldness but who has enough body hair for transplantation is the best candidate for the FUE hair transplant. Simultaneously, if you don't have enough hair on your body for a transplant, it may not be possible for you to get an FUE hair transplant.
Recovery in FUE
The time taken by both the treatments depends upon the area being treated and the number of hair to be transplanted. It can take even some hours or even days to complete the treatment. After the completion of surgery, bandages will be removed within one or two days by the surgeon. In around 7-10 days, the stitches of the person also get terminated. After availing of the treatment, the patient might complain of swelling and tenderness around the scalp owing to which your surgeon will prescribe pain medications for a few days. To avoid infection, several antibiotics can also be prescribed by your surgeon. For the swelling, anti-inflammatory drugs are recommended.
Post-surgery, you can resume your daily routine in just 2-5 days. But for the fast FUE hair transplant recovery, you need to follow some aftercare tips to ensure the healing and excellent results:
Initially, washing your hair should be avoided.

Use mild shampoos in the first few days after the surgery.

For some weeks, no hard exercise or anything of this sort must be done.

Visit your doctor for the follow-ups treatment to ensure that incisions are healing properly.

Combing near the grafts must be avoided for some weeks after the surgery.
There are chances that the transplanted hair may fall out in some weeks. Do not worry about this. It is normal, and you will see the new hair growth very soon.

Read More: Kybella vs Coolsculpting – The Ideal Treatment For Double Chin
Cost of FUE hair transplant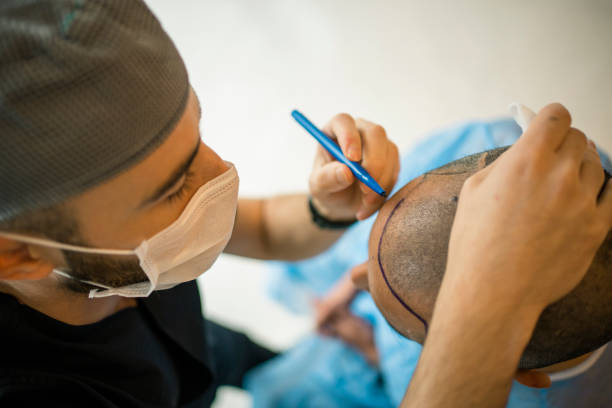 On an average, the FUE hair transplant cost ranges between $4000- $15000 that too per session. If you are having more than one session or multiple sessions, it will cost you around $50000.
Besides this, the cost of a hair transplant depends on several factors like:
Firstly, it depends on the amount of hair extracted and transplanted.

Secondly, it is about the number of surgeons available to perform this treatment.

Thirdly, the frequency of your surgeons performing this treatment.

The next deciding factor in FUE cost is the expertise and knowledge of your surgeon.
You have to bear the expenses of an FUE hair transplant from your pocket only because health insurance usually does not cover such cosmetic treatments. Apart from this, the side effects of the treatments and other prescriptions prescribed by your surgeon also need to be covered by your pocket only.
Usually, around 3-4 days is required for the recovery. Consequently, you need to take some days off from your work when you opt for an FUE hair transplant.
Duration of hair transplant results
Many people ask- how long does a hair transplant last? Some people want the results to last for a lifetime. If you are also among them and wish for the results to last for a lifetime, make sure only to get treatment from an experienced and knowledgeable surgeon. He must be a specialist in his field.
After the completion of your hair restoration procedure, you will notice an enhanced hairline. But with some patients, it can be otherwise also. There are chances that their transplanted hairs may fall out after some time of the treatment only. It seems to be frustrating at once but do keep in mind that it is normal and temporary. New hair growth will begin to take place after this, and it will be permanent also. For the results to be evident, it can take around six months to witness your hair growth. It can even stretch to one year.
In most cases, the results of FUE hair transplant tend to last for a lifetime because of healthy hair transplantation. But certain factors can affect the results of hair transplants. The factors like type of hair, patient's lifestyle, age, and the extent of hair loss can affect hair transplant results. In such cases, multiple sessions should be availed by the patient to get desired results and look.
You can be a relief because modern-day transplants are permanent, safe, and produce natural results. You should immediately ask your doctor if you face hair loss irrespective of your age, gender, and extent of hair loss. Make sure to discuss your hair transplant options with your surgeon in advance only. These treatments have a high success rate. A person can get his lost self-confidence back due to the high success rate of FUE hair transplant.

Read More: How to get rid of sweaty hands
Risks related to FUE hair transplant
There are chances that you may see the appearance of the tiny white dots from where the follicles are taken out. They will vanish in no time. Besides this, there are other side effects of the treatment also. Have a look at the other side effects of FUE:
You may develop an infection.

There can be drainage or development of crust at the surgery area.

You can also witness swelling or pain where the surgery was done.

Follicles can swell a bit.

There can be some bleeding at the surgery site.

The patient can feel a tingling sensation.

There is a possibility that the area where the surgery is performed can become numb for some time.

Your natural hair does not seem the same as the transplanted hair.

In rare and exceptional circumstances, thinning and baldness tends to continue even after the hair transplant.
Read More: How Much Does CoolSculpting Cost?
Expectations after FUE hair transplant
There can be some swelling or discomfort for around three days, but the recovery is usually quick. If you do not follow your surgeon's aftercare instructions, you may not see the desired results. It's essential to follow the after-treatment instructions of your surgeon if you want long-lasting results.
Do not shower for at least three days.

Only use gentle and mild shampoos for washing your hair.

Take some days off from your job until you heal completely.

Avoid combing your hair for at least a week.

Don't wear anything on your head like a hat or anything of the sort for some time.

You should not indulge in any hard physical exercise after availing of the FUE hair transplant.

Your hair growth or thickness of your hair after the treatment depends on the overall health of yours.
Conclusion
If you are looking out for the best center from where you can avail the FUE hair transplant treatment, then Beverly Hills Med Spa is the one for you. You can avail the expert services at Beverly Hills Med Spa. He works tirelessly towards giving you the desired results. In contrast to FUE, PRP hair restoration is also there, but it is not as effective as FUE.

HERE ARE A FEW MORE TOPICS THAT YOU SHOULDN'T MISS:
Why Everyone Is Obsessed With Hydrafacial Treatment?
Benefits of A PRP facial Treatment